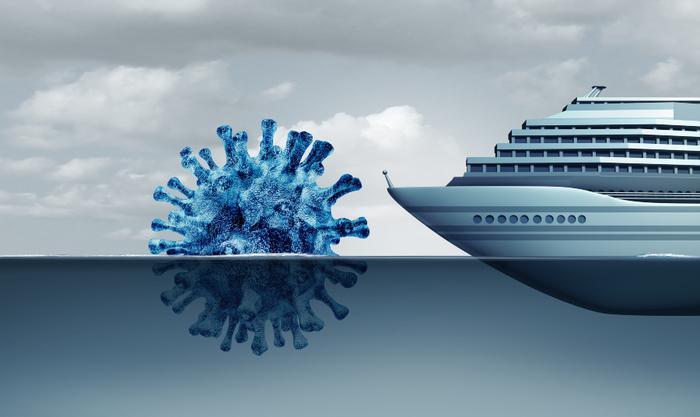 Only a week after the Centers for Disease Control and Prevention (CDC) heightened its investigation over COVID-19 outbreaks on cruise lines, Royal Caribbean and Norwegian Cruise Lines have canceled planned excursions because of the growing spread of the Omicron variant.
Royal Caribbean canceled its planned January 6 Spectrum of the Seas cruise after guests on the previous week's trip were identified as being close contacts to a local Hong Kong COVID-19 case. Matt Hochberg of RoyalCaribbeanBlog reported that there were no actual cases on board and that all guests and crew were scheduled to take COVID-19 tests on Jan. 5 and Jan. 8. 
Norwegian cited "COVID related circumstances" on a recent cruise and a new high in the number of daily COVID-19 infections as its reason for canceling voyages.
"Due to ongoing travel restrictions, we've had to modify a few sailings and unfortunately have had to cancel," a spokesperson for Norwegian said. The company stated that it's looking at late April as the time frame for embarkation dates on any canceled cruises.
CDC to make sail order voluntary
The CDC will soon transition its Conditional Sail Order to a voluntary program on Jan. 15. The new guidelines simply require cruise ships sailing into or out of the U.S. to employ several health safety protocols, such as sanitization and wearing facemasks. 
If that word "voluntary" makes you nervous, the CDC's new "color" status might be of some help if you're trying to decide on whether or not you're ready to sail. The chart is updated frequently with any action that the CDC has taken with a ship reporting a COVID-19 case.