---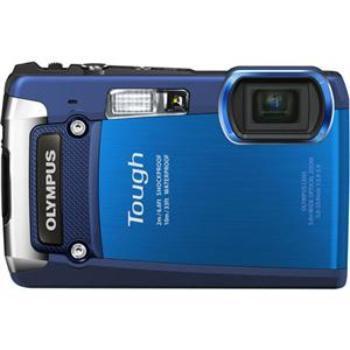 We all know that you shouldn't drop your smartphone in the toilet or use your iPad in a thunderstorm. But when someone buys a waterproof camera, they expect it to stand up to a little moisture.
It doesn't always work out that way, though, according to purchasers of Olympus cameras who've posted reviews on ConsumerAffairs.
Sarah of Miami admits that the problem she encountered was at least partly her fault. While using her camera in the pool, she forgot to switch the seal tab to the "lock" position, a two-step process she describes as "horrible."
"I placed it under water for 10 seconds to take a picture and next thing I knew it shut off," Sarah said. "When I tried turning it on the screen went black and the lens stayed open, and it has been like that for the past week."
$140 repair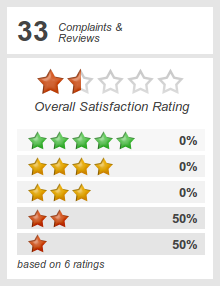 Sarah sent the camera to Olympus, which told her that since she hadn't bought the extended warranty, it would cost $140 to repair it. Since the camera had cost only $199, that didn't seem like a very good deal to Sarah.
"I feel completely disappointed with Olympus, and I didn't do an extended warranty because I didn't think a waterproof camera would break because of water," Sarah said.
Ashley of Warren, Mich., had a similar experience.
"My Stylus Tough 6020 (purchased in Feb 2011) somehow became flooded while using it in a shallow pool (seems to be a common problem with these cameras)," she said. "I called the service dept, got a repair number and shipped the camera in as instructed. USPS tracking says it arrived at their facility on Dec. 16, and a month and a half later the repair still isn't showing up in their online system and I can't get anyone to respond to me and let me know what's going on with my camera."
"This is the worst customer service I have ever received from a company. I will never buy an Olympus again," Ashley fumed.
Fire and water
"J" of Sherwood Park, Alberta, had the worst of both worlds -- his camera suffering both fire and water damage.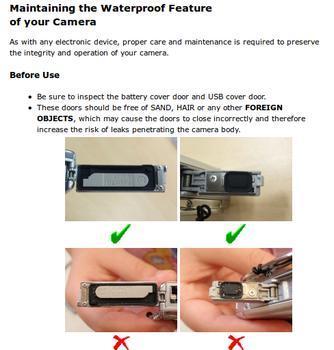 "My camera short-circuited during vacation and almost caused a fire on the bed. Sent for repair (almost cost of new camera!) and when used again (after the 6-month warranty for repair) on vacation in Tahiti, leakage was immediate," J said.
"Returned to Olympus, but they replied the camera would have had to come in for seal replacement after 6 months. Explained I only use camera for underwater on holidays as I have a DSLR, therefore camera was not used until this holiday," a plea that fell on deaf ears.
In fairness to Olympus, the company cautions customers that underwater cameras require more maintenance than ordinary cameras. It recommends they be cleaned with fresh chemical-free water (not salt water) after each use and says the seals should be replaced at least annually.
Detailed care instructions are on the Olympus website.
Professional reviewers aren't wild about the cheaper line of Olympus tough cameras. Writing in PC Magazine, Jim Fisher recommends spending a bit more money to get the Olympus Tough G-1 iHS, which goes for $399, nearly double what Sarah spent.
Probably the most important consideration before purchasing any underwater camera is deciding whether you are willing to do the maintenance that's needed to keep the thing running. After all, digital cameras are electronic gadgets that, by their nature, don't like being wet.
It takes a little extra effort by consumers to keep their camera happy and dry. Failing that, it's probably a good idea to buy the extended warranty.