---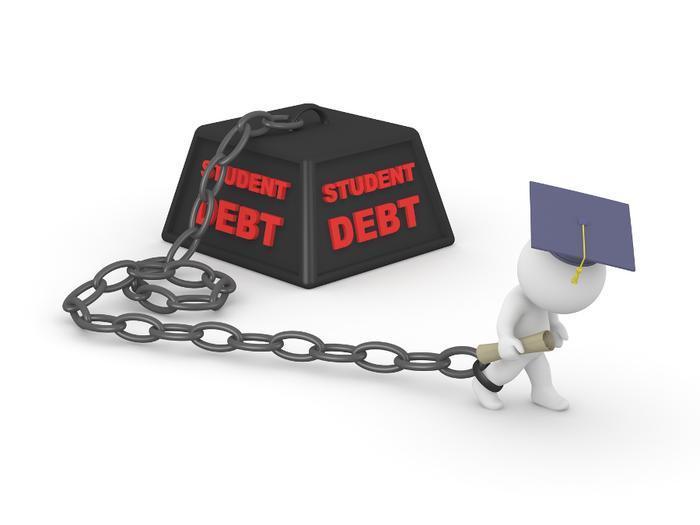 College loan debt has become a hot button issue in America. The Consumer Financial Protection Bureau (CFPB) puts the outstanding loan balance well beyond $1 trillion, miring millions of consumers in debt.
The conventional wisdom is that all these people struggling to pay off student loans are young people – recent college graduates. They're not.
A report by the New York Federal Reserve showed that in 2012, the last year for which there are records, 4.7 million people who owe money on student loans are between and ages of 50 and 59. Perhaps more of a surprise, 2.2 million are age 60 and older.
The numbers raise questions
Is it possible that it just takes a long time to pay off these loans? Despite the large number of borrowers, maybe the balances on their loans is very small.
The numbers suggest otherwise. In the 50 to 59 age group, the average 2012 student loan balance was $23,820. For those 60 and up, the balance was $19,521.
By comparison, former students under age 30 owed an average $21,402. Those between 30 and 39 owed $29,364.
The New York Fed report also suggests Baby Boomers are having a hard time paying off those loans. Among former students age 50 to 59, 12% were 90 days delinquent in 2012. Among those 60 and other the delinquency rate was slightly higher, at 12.5%.
Something to worry about
The numbers are worrying to financial planners, who believe Boomers should be reducing debt as they head into retirement. Having to make college loan payments each month vastly reduces the amount of savings they can put away in retirement funds.
The Fed report notes student loan debt is the only form of consumer debt that has grown since the peak of consumer debt in 2008. Balances of student loans have risen beyond both auto loans and credit cards, making student loan debt the largest form of consumer debt outside of mortgages.
The report does not address why consumers would still be paying on loans up to 4 decades after attending college. Some may have found themselves in the position of Charles, of Orlando, Fla., who recently wrote in a ConsumerAffairs post that he is being haunted by an old student loan debt.
"In 1988 I attended a fly-by-night business school (I didn't know it then). My student loan was $2,000. I didn't complete the course, the school went out of business," Charles writes. "For years I've been trying to get the loan waived only to be told there's nothing to be done. The loan has been sold to various lenders, now Salle Mae has it. I am being charged $50,000."
One feature of many student loan programs is the ability to postpone repayment. Maybe many people who took out loans in the 1980s thought they would have plenty of time to repay them, but just waited too long to start.
What's more likely is that many of these loan balances are fairly recent, taken out by parents to pay for a child's education. After all, there has always been a strong belief that a college degree is essential to a prosperous life.
Is it worth it?
The Fed recently examined this belief in a report, "Do the Benefits of College Still Outweigh the Costs?" The report concluded that they do, but not for everyone.
Economists Jaison Abel and Richard Deitz looked at the economic costs, benefits, and return on an associate's degree and a bachelor's degree. They found that even with increased tuition and falling wages, the return to both degrees has held at about 15% for more than a decade.
But that's primarily because of the comparison to non-degree wages. In the last 10 years workers without a college degree have seen their wages fall.
Students whose chose technical areas of study, such as engineering or math and computers, are getting the best return on invesment – 18% to 21%. Liberal arts majors, on the other hand, are getting below average returns.
Even so, someone contemplating college should carefully consider the cost to benefit equation before taking out tens of thousands of dollars in student loans, which they might be still paying 30 or 40 years in the future.
Thanks
Keep an eye on your inbox, the lastest consumer news is on it's way!
Unsubscribe easily whenever you want
---