---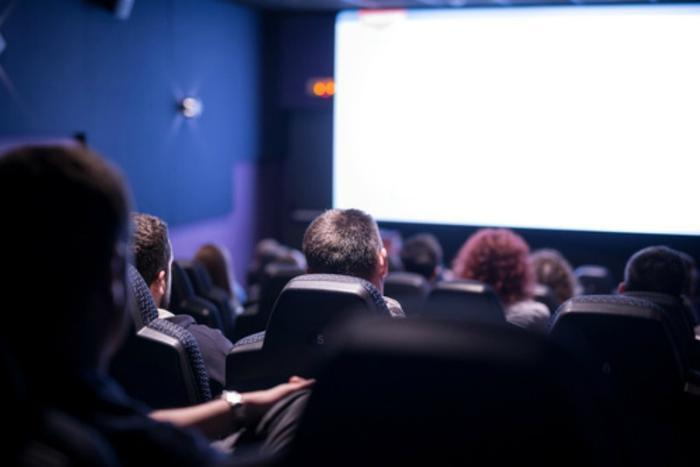 Movie box-office numbers have been falling in recent years as theaters have had to compete with expanding entertainment choices.
But the make-up of the audience filling the smaller number of seats has also been shifting. Increasingly, they are children and older adults.
Just look at the most recent box-office numbers. Disney's "Beauty and the Beast," which shattered records its opening weekend, remained a far-and-away leader in its second week. It was followed by "Saban's Power Rangers," another kid's movie that placed second on its opening weekend.
"CHIPS," a comedy aimed at young adults, debuted in seventh place, grossing a disappointing $7.3 million. If you look back to the start of the 2000s, children have had a lot of box-office pull with films like "Shrek 2," "Toy Story 3," and the Harry Potter series.
With movie ticket prices climbing higher, not to mention the cost of concessions, young adults struggling economically are more inclined to stay in and watch Netflix. It's young families who are flocking to movie theaters, along with their grandparents.
Growing impact of seniors
AARP has released a study showing more than 30% of all motion picture theater customers are age 50 and up. The report found older audiences are driving drama revenue and providing niches that don't rely on huge budgets and foreign distribution.
These films are also providing steady work for older actors like Morgan Freeman and Michael Caine, who star in the new film "Going In Style." (see trailer below)
But the study found films don't have to have an older cast to be a hit with seniors. It said 51% of consumers who saw "Jack Reacher: Never Go Back," "Taken 3," and "A Walk Amongst The Tombstones" were over 50.
AARP says older consumers were also a significant contributor to the success of some recent blockbusters like "Star Wars: The Force Awakens."
Do today's young adults not like the current Hollywood fare? It could be more a matter of economics. Many who are single are struggling. 
Young families, meanwhile, may be more inclined to splurge on a treat for the kids. Many seniors have the disposable income to enjoy movies in today's less-crowded theaters.
---