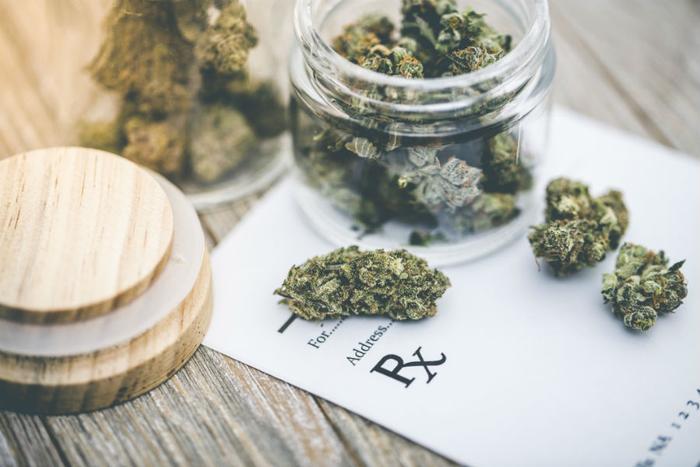 Oklahoma became the thirtieth state in the nation to legalize medical marijuana on Tuesday after voters overwhelmingly supported a ballot initiative that would regulate and expand access to it.
The initiative, called Question 788, won support from 57 percent of voters.
The law allows for the possession of up to eight ounces of marijuana, possession of six mature plants, and possession of six seedlings or edibles, as long as patients have a medical license.
The law also allows doctors to recommend marijuana as medicine, something that even Colorado's state laws do not allow for, and says that there are "no qualifying conditions" to obtain medical weed, meaning that the doctor can use his own judgement.
The law would also help decriminalize weed by letting people arrested with 1.5 ounces or less to say that they have a medical condition in hopes of reducing felony charges to a ticket.
Measure still requires signature
The measure passed despite intensive lobbying from faith-based and law enforcement groups, as well as a $500,000 campaign urging voters to say "no. "
"Question 788 is a tremendous victory for patients and for access to medical cannabis," Americans for Safe Access said in a statement.  
Like other states with legal weed, residents will still need a license to possess and purchase medical marijuana in Oklahoma.
The measure also still needs to be signed by Oklahoma Gov. Mary Fallin, who seems hesitant to implement the measure as it is written. "As I mentioned in previous public comments, I believe, as well as many Oklahomans, this new law is written so loosely that it opens the door for basically recreational marijuana," Fallin said.
State lawmakers who are opposed to marijuana legalization may try to add restrictions to the law before it is implemented.
Problematic for gun owners
Oklahoma is not the first "red" state to legalize medical weed. Galvanized by the opioid epidemic, a combination of marijuana business interests and grassroots organizers helped convince voters to legalize medical marijuana in Arkansas in 2016, but officials only recently began dispensing permits for cultivators and dispensaries.
While marijuana advocates are finding solid support in so-called "red" or conservative and rural states, local enthusiasts in states with high gun ownership rates may be in for an unpleasant surprise.
Federal firearm and drug enforcement agencies say that it is illegal to be in possession of both a firearm and marijuana. In Oklahoma, just above 30 percent of the population owns a gun.