---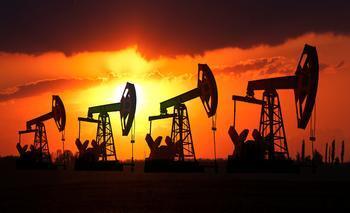 Motorists are still enjoying relatively low gasoline prices, but they should keep a wary eye on the price of oil. This week it has marched consistently higher, with Brent crude now topping $50 a barrel.
That's significant because the main reason gas prices are so low is the over-abundance of crude oil. For the last two years, Saudi Arabia has been trying to put U.S. shale oil producers out of business, and it has been fairly successful. The result has been a huge oversupply of oil and falling prices.
But the latest data from the Department of Energy shows the glut of oil is getting smaller and the market has responded by bidding up the price of crude oil, expecting it will go even higher once OPEC goes back to normal production.
Bull market for oil
According to Business Insider, oil is about to re-enter a bull market phase, which could be bad news for consumers. In a bull market, the smart money bets a commodity will go higher, and the inflow of cash usually guarantees that result.
One only has to look back to 2008, when the U.S. was already in a recession, but traders were convinced oil prices would keep going up – and they did, topping out well over $100 a barrel in July of that year.
The Business Insider report cites four reasons why it thinks oil prices will keep going up; a weak dollar, a strong likelihood OPEC will trim production; falling U.S. stockpiles; and hedge funds now sense a change in direction.
That last one could be huge. Once hedge funds start buying oil futures, look out. Prices could quickly escalate.
Gas prices react
Already, gasoline prices have started to react. The AAA Fuel Gauge Survey shows the national average price of self-serve regular is $2.14 a gallon, up a penny from the day before and up two cents from seven days ago.
Still, that price is six cents lower than a month ago and – providing some perspective – 51 cents lower than a year ago. So even a sharp move higher in oil prices shouldn't drive gasoline prices to a level where drivers feel pain.
In 2008, the national average price at the pump topped out at more than $4 gallon. That's not likely to happen again for one simple reason. The U.S. oil industry, which has basically gone into hibernation the last two years, can quickly spring to life should oil prices reach the level where it is profitable for them to do so.
Fortunately for consumers, that price isn't much higher than the current price of oil.
---