---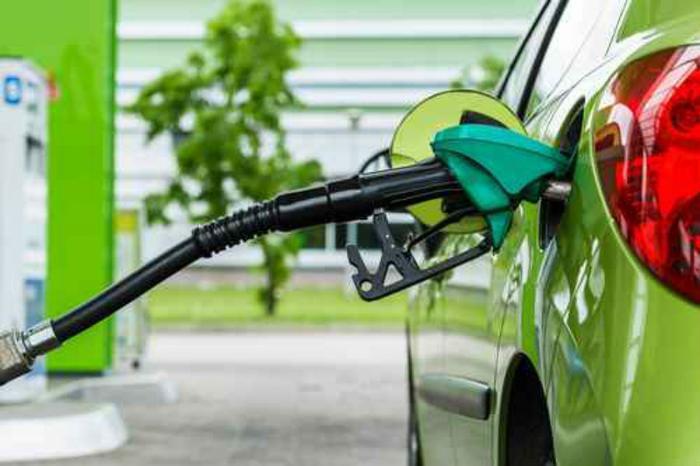 Wall Street is getting excited about crude oil again and that's not particularly good news for consumers.
The price of crude oil surged almost 5% in Tuesday's trading, reaching its highest level in more than a month. Data from the Energy Information Administration showed a drop in production. Before that, oil prices had been slowly rising off what now appears to be a bottom, up 27% since August.
Even though it takes a while for oil prices to work their way through the retail gasoline system, motorists have seen a pause in the steady decline of prices at the pump. The AAA Fuel Gauge Survey shows the national average price of self-serve regular has been at around $2.29 a gallon for the last couple of days. That's still a dime cheaper than it was a month ago.
"So far, despite the two-day hit on most spot market gasoline products of a dime plus, we aren't seeing any large jumps," Jeffrey Pelton, senior petroleum analyst at GasBuddy, told ConsumerAffairs. "The Midwest saw some activity – up three cents – but more related to unplanned refinery issues that continue to plague the industry rather than the current spike."
June peak
AAA says retail averages peaked in mid-June and have declined 51 cents per gallon since then. It says the national average tends to move lower during the fall and winter months due to seasonal declines in both driving and gasoline demand, and pump prices have fallen during the month of October for three years in a row.
Even with refineries going offline to conduct scheduled maintenance, AAA says there should still be more than enough gasoline to meet demand because people tend to drive less this time of year. As long as there are no major disruptions to supply, the national average price of gasoline is expected to move lower by the end of the year, and for the first time since 2009, could fall below the $2 per gallon benchmark.
Pelton agrees that there appears to be enough oil and refined gasoline in the pipeline to counter jumps in the price of crude oil, at least in the short run.
Double-digit drops still ahead
"I still feel strongly that once we get out of the October malaise, November will see 10-12 cent drops, with December showing even better numbers 13-15 cent drops," he said. "It should be a great holiday season for drivers."
Meanwhile, drivers in every state are paying an average price at the pump below $3 per gallon for the first time since 2009, according to AAA. Averages on the West Coast remain some of the highest in the nation, and California, at $2.94, has unseated Alaska as the nation's most expensive market for retail gasoline.
Consumers in New Jersey and South Carolina are paying the nation's lowest averages at the pump, and are among four states with retail averages below $2 per gallon.
Yet from here, a lot depends on the price of oil. Prices have rallied from below $40 per barrel to near $50 per barrel in Wednesday's trading. But it remains to be seen how much higher prices will move in the face of a continuing supply glut.
When motorists were paying close to $4 a gallon, oil sold at around $100 a barrel.
---