---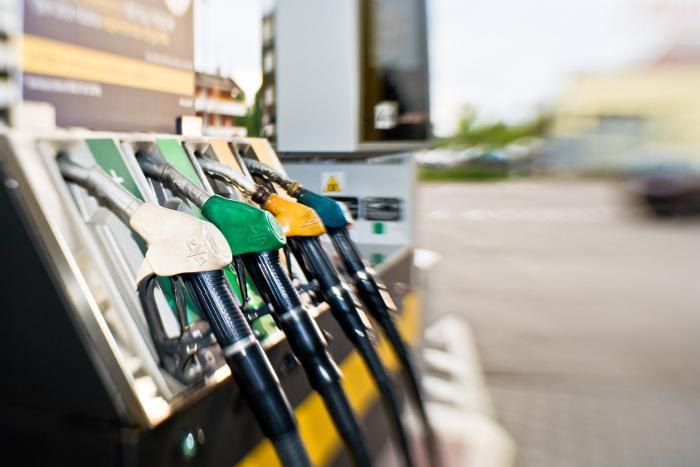 Motorists in California and the upper Midwest must be wondering what's up with gasoline prices. While oil prices are plunging and much of the rest of the country has seen prices at the pump fall, those two areas are getting hit hard.
On Friday the price of U.S. crude oil hit its lowest level since the post-financial crisis days of 2009. West Texas crude hit an intraday low of $41.35 a barrel.
But the AAA Fuel Gauge Survey shows gasoline prices are rising. The national average price of self-serve regular is up about 7 cents a gallon in the last week. Prices are up even more in the Chicago area.
GasBuddy.com senior petroleum analyst Patrick DeHaan, who is based in Chicago, Tweeted that prices at one Chicago station rose 30 cents while he was being interviewed about rising gasoline prices.
Disconnect
The disconnect between falling oil prices and skyrocketing gas prices in Chicago and California is blamed on refinery problems. Refineries turn plentiful and cheap crude oil into gasoline, and when refineries slow their output – for whatever reason – it puts a crimp in supplies and prices rise.
Refineries are seeing big increases in profit margins as they are able to buy low and sell high. For that reason refinery stocks have risen on Wall Street in recent weeks. 
This has not escaped notice of state officials in regions where prices are spiking. Michigan Attorney General Bill Schuette has fired off a warning letter to BP, which owns the Whiting, Ind., facility that is experiencing the outage causing the supply bottleneck. He says all major petroleum companies should be more transparent in the case of an outage or other unexpected event.
"As Labor Day weekend approaches, the effects of an outage at a major Indiana petroleum refinery, combined with additional factors, means Michigan families are seeing an increase in the price at the pump. These circumstances do not constitute a free pass for gas stations to gouge consumers," said Schuette. "We will not tolerate any unscrupulous behavior that violates Michigan law when it comes to gouging and price fixing."
Michigan sees price surge
While AAA pegs the national average price of gas at around $2.66 a gallon, motorists in the upper Midwest are starting the week paying a lot more. The statewide average in Michigan is now right at $3 a gallon, up more than 50 cents in the last 7 days.
According to AAA, the Detroit metro has the highest prices, averaging about $3.03 a gallon. Saginaw has the lowest, at $2.92.
Motorists in Illinois are paying even more. The statewide average starts the week at about $3.15 a gallon, up about 55 cents in the last seven days.
Drivers in the Chicago metro are feeling the most pain, paying an average of $3.44 a gallon for self-serve regular. In the city of Chicago, gasoline averages $3.61 a gallon.
Drivers in California have been living with high gasoline prices for weeks. The statewide average is about $3.58 a gallon – which Los Angeles motorists paying the most – about $3.84 a gallon.
---