---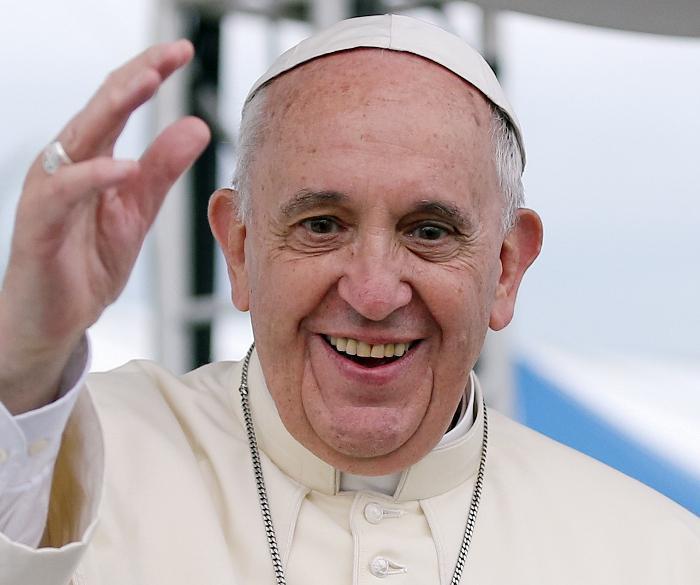 Consumer protection officials in the Philadelphia area are warning of a host of new Papal scams. No, not Paypal scams, those have been around forever -- these scams are related to the Pope's visit to Philadelphia in September.
 The Bucks County, Pa., Consumer Protection Office says scam artists are eager to take advantage of the faithful and the curious, as residents turn out for a once-in-a-lifetime chance to see the Pope.
Scams to look out for include:
Tickets to see the Pope. No tickets are required view the Pope as he attends the World Meeting of Families and the Festival of Families on Sept. 26 and celebrates a Papal Mass on Sept. 27. Both events will be on the Benjamin Franklin Parkway in Philadelphia. Big screens will be set up on the parkway both days for those who are too far away to see the closing ceremonies and the Mass. "The World Meeting of Families-Philadelphia 2015 will be aggressively monitoring for counterfeit/black market `tickets,' " said Kenneth Gavin, spokesman for the Archdiocese of Philadelphia. "If readers are finding tickets on Stub Hub or other such sites, rest assured, these are not legitimate."
People offering SEPTA Regional Rail transit passes for Sept. 26 and 27. Due to the lottery system of purchasing tickets that SEPTA has put into place, be very cautious about tickets being sold on Craigslist and other websites -- and asking for wire transfers to pay for them.
Gouging food vendors. Your hot dog shouldn't cost $20. Plan ahead by bringing your own food and drink.
Alleged religious memorabilia and religious items. Vendors selling items they claim to have been touched, blessed, or endorsed by Pope Francis are scamming you.
Parking scams. Beware of small private lots near the events and close to local train stations that will take this opportunity to "make a buck or two" because parking is limited. Look for parking in a well-lit, secure location or, as the World Meeting of Families recommends, take mass transit or get dropped off at suburban train stations. 
If you believe you may have been scammed, report it to Pennsylvania's Bureau of Consumer Protection at 800-441-2555, or file a complaint online.
---