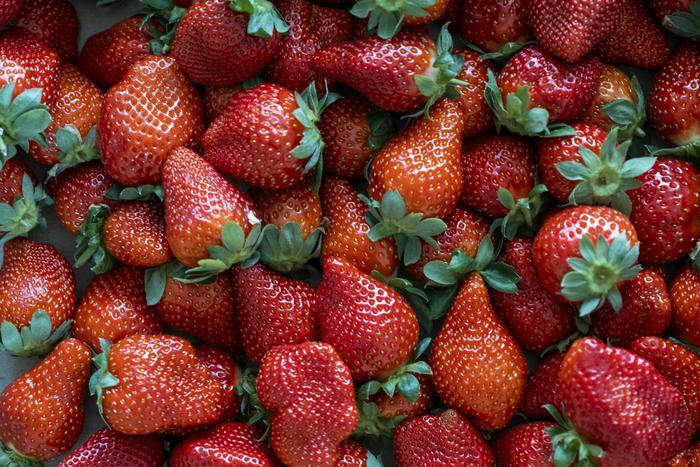 The U.S. Food and Drug Administration (FDA) and the Centers for Disease Control and Prevention (CDC), along with both Canadian and U.S. state and local food inspectors, are looking into whether fresh organic strawberries may have caused a recent outbreak of hepatitis A infections. 
Officials say the affected berries were produced by FreshKampo and HEB, and consumers would have purchased them between March 5, 2022, and April 25, 2022. Consumers who purchased FreshKampo and HEB strawberries and then froze them for later consumption should throw away the products.
If consumers aren't sure when they purchased potentially affected strawberries or which brand they bought, then they should throw away their products as well.
The strawberries were reportedly sold at the following retailers: Aldi, Kroger, Safeway, Sprouts Farmers Market, Trader Joe's, Walmart, Weis Markets, and WinCo Foods. However, the FDA and CDC warn that the products may have also been sold at other grocery stores.
An investigation into the outbreak shows that cases occurred in California, Minnesota, and Canada. To date, 17 people have reported that they became ill due to consuming the strawberries, and 12 have been hospitalized. 
Guidance for those who have already eaten those strawberries
FDA and CDC officials say any consumer who has eaten the affected strawberries in the last two weeks and has not been vaccinated against hepatitis A should immediately consult with a health care professional to determine whether post-exposure prophylaxis (PEP) is needed.
"PEP is recommended for unvaccinated people who have been exposed to hepatitis A virus in the last two weeks because vaccination can prevent a hepatitis A infection if given within 14 days of exposure," the FDA said in its announcement. "Those with evidence of previous hepatitis A vaccination or previous hepatitis A infection do not require PEP."
ConsumerAffairs reached out to both HEB and FreshKampo, but neither company immediately responded to a request for comment.
---
Update
ConsumerAffairs received the following statement from a FreshKampo representative about the Hepatitis A outbreak linked to its strawberries:
"FreshKampo takes food safety seriously, and the health and well-being of consumers are our priorities. Our hearts go out to all those affected by the Hepatitis A outbreak being investigated by the U.S. Food & Drug Administration.

The FreshKampo fresh organic strawberries potentially affected are out-of-season and are no longer being shipped into the marketplace. We are working with the U.S. Food & Drug Administration to gather information that will aid in our internal investigation to trace the product and determine where the problem may have occurred.

Consumers should follow the FDA's recommendations - anyone who purchased the branded fresh organic strawberries between March 5 and April 25, 2022, froze them, and still has them in their possession should not consume them.

Finally, FreshKampo wants consumers to know that it will continue to work with health officials and supply chain partners to determine where a problem may have occurred along the supply chain.

Consumers with questions may call our customer service desk at 559-710-1008, M-F 8 am – 5 pm Pacific Time."