---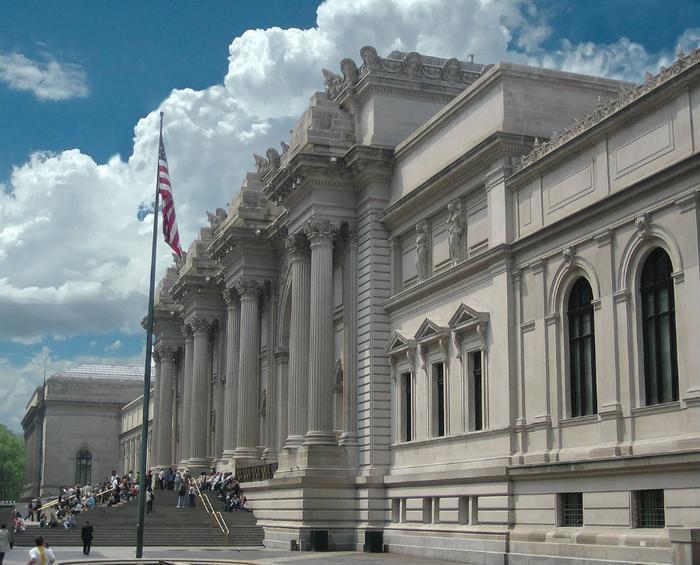 For many years, lovers of art have been able to visit the Metropolitan Museum of Art to see some of their favorite masterpieces at no cost. However, that may be about to change.
According to a New York Times report, Mayor Bill de Blasio has given his endorsement to allowing the Met to charge admission to visitors who either aren't native to New York or don't specifically live in New York City. Although this could damage the museum's reputation as a public institution, the move could shore up a multi-million budget deficit that the museum currently faces.
"I'm a big fan of Russian oligarchs paying more to get into the Met," de Blasio said.
Alienating tourists and residents
However, critics point out that it isn't just foreign diplomats who would be hurt by the change in policy. Potentially excluded residents of New York and tourists alike would obviously be taken aback by having to pay to access a public entity that had been free for a century and only now has a "suggested" entrance fee of $25.
Tourism plays a big part in the Met's annual income, with 63% of its visitors coming from outside New York. Instituting a fee that appears to "gouge" these consumers could generate backlash, something that could negatively affect de Blasio in his coming re-election campaign.
"This risks being a classic case of 'penny wise and pound foolish.' Revenue is good, but so is our reputation of being a tourist-welcoming city," said former New York City public advocate Mark Green.
Mismanagement
Worse yet, some consumers may see the move as a cover-up for financial and governance missteps that have come to light. Unlike other museums in the city, the Met has been classified as a public museum; the building is technically owned by the city, which appropriates $26 million to the institution every year. However, that figure is far below the $332 million annual operating cost that the museum incurs, and the lack of income has led to a $15 million budget deficit.
Met leaders have strove to cut costs wherever they can by reducing the number of annual exhibitions and cutting staff, but it hasn't been enough to turn the financial tides. Proponents of adding an entrance fee say that it could add tens of millions of dollars to the museum's annual revenue.
Critics have fired back with concerns that the city might pull some of its funding if the museum starts becoming more self-sufficient. Mayor de Blasio stopped short of saying that any future success wouldn't jeopardize city support.
"I don't think we have an assumption about city funding. It's about them being able to sustain their operations long term and would actually mean they wouldn't need additional city funding, in theory. But no, the real issue is just to allow them to defray some of their costs in a way that's fair to city residents," de Blasio said.
"Just exploring" options
While officials still ultimately have to draft a final admissions fee policy, the groundwork for adding such a fee was laid back in 2013 when Met officials signed an amendment to the museum's lease that would allow it to renegotiate its ticket fee policy.
City Commissioner of Cultural Affairs Tom Finkelpearl said that he had spoken to Met officials about changing its pricing structure and that his department would consider a formal proposal when it was submitted.
Met President and CEO Daniel H. Weiss acknowledged the issue earlier this week and said that the museum would be "looking at everything to bridge our budget deficit, including the pricing structure we have with the city, which is something we have done throughout our history."
"Whatever we do is going to be collaborative and mutually supportive. . . All we're doing is exploring," Weiss said. 
Thanks
Keep an eye on your inbox, the lastest consumer news is on it's way!
Unsubscribe easily whenever you want
---