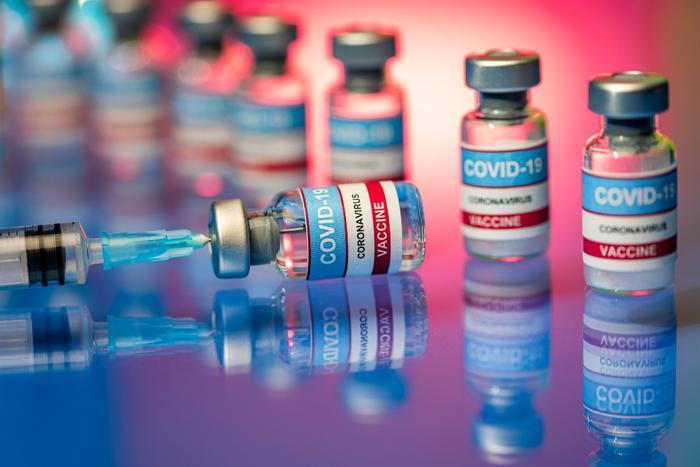 The national rollout of the coronavirus (COVID-19) vaccines hasn't gone as smoothly as planned. Now, the nation's supermarket pharmacy chains are being asked to come to the rescue.
Under the original distribution plan, this network of pharmacies would have been deployed after the high-priority population was inoculated and the vaccine was opened up to the general population. But federal and state officials have concluded that their help is needed now to complete the first phase of the rollout.
"We're getting calls just because of the need," Colleen Lindholz, president of Kroger's health care business, told The Wall Street Journal. 
This week, Kroger responded to requests for help in Georgia and South Carolina. It has begun administering the shots to health care professionals at its stores there. Kroger pharmacy professionals have also been deployed to long-term care facilities in Arkansas, Alaska, Texas, and West Virginia.
Lagging distribution
Officials at the Department of Health and Human Services (HHS) report that they've shipped out more than 17 million doses of the two vaccines -- the drug developed by Moderna and the vaccine jointly produced by Pfizer and BioNTech. But so far, they say only 5.3 million of those doses have ended up in people's arms.
Aside from distribution bottlenecks -- only two pharmacies have been administering the vaccines -- officials point to confusion among state health authorities about who gets the vaccine. Two states -- Louisiana and Florida -- moved beyond the high-priority groups this week and made the vaccine available to the older population in general.
HHS officials also began reaching out to the pharmacies that have been on standby this week, waiting for the expansion of the vaccination effort. Rite Aid said it has begun giving vaccinations to health care workers in New Jersey, Philadelphia, New York City, and Delaware.
Larger vaccination venues
Executives at Giant Eagle say they have talked with health officials in several states about ways to expand the company's footprint beyond its retail locations. They have asked for help in taking over unused spaces, like fairgrounds and courthouses, for temporary clinics.
Officials in several states have repurposed abandoned Sears locations in shopping malls as temporary vaccine distribution centers. Officials selected the retail sites for what they offer -- open floor plans, huge parking lots, and easy access to major highways.
Kroger says it is also exploring ways to hold large events that can inoculate large numbers of people in a short period of time. Lindholz told The Journal the retailer has the capacity to vastly increase the number of vaccines it can distribute but needs greater access to the vaccines.