---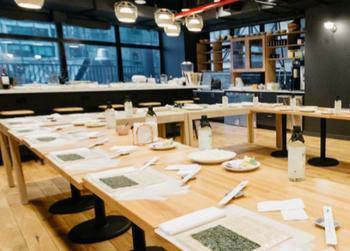 WeWork, an early purveyor of the co-working space movement, is taking the concept of shared office space and applying it to apartments.
In April, the office-sharing company launched WeLive: an apartment complex with an abundance of shared, open spaces. Renters can have their own private space, as well -- but the draw of WeLive is the sense of community.
Founding partner, Rebecca Newman, explains that WeLive is centered on community and "the belief that we're basically as good as the people we surround ourselves with."
The fully-furnished apartments are part of a concierge-staffed complex -- one that boasts free coffee and beer, events, and hotel-like bonuses such as free housekeeping. Young urban dwellers might also appreciate the lack of commitment required to set up home base at WeLive.
Furnished and flexible
The units aren't cheap; shared spaces start at $1,375 while private units begin at $2,250. But for those looking to skip the long-term apartment commitment, WeLive may be just right. Renters can live month-to-month in the shared space, which teems with opportunities to be social.
The dorm-style residences might also appeal to those who lack the time or motivation to go out and decorate their apartment, especially if they will only be there for a short time. Each residence comes decked out in the type of decor you might find at a trendy hostel.
"Simply show up and begin your life without the hassle," says a statement from WeLive.
The first WeLive location was recently unveiled on Wall Street in New York. Others are slated to pop up soon near Washington, D.C., and in Arlington, Va.
---