---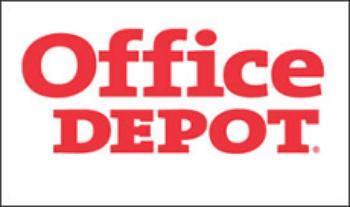 The Federal Trade Commission has given its blessing to the Office Depot-Office Max merger, but it somehow feels like there's a "sure go ahead, who cares?" attitude lurking beneath the surface.
It wasn't that way back in 1997, when the commission successfully challenged the proposed merger of Staples and Office Depot. In other words, it was before you could easily order a huge box of copy paper from Amazon and let the UPS guy lug it up the stairs.
The FTC, of course, didn't put it quite that way. Instead, it said politely that its investigation into the $1.2 billion merger "has shown that the market for the sale of consumable office supplies has changed significantly in the intervening years." As a result, office supply superstores "today face significant competition and . . . the proposed merger is unlikely to substantially lessen competition in the retail sale of consumable office supplies."
The statement notes that superstores such as Wal-Mart and Target, along with club stores like Costco and Sam's Club, have expanded their office supply product offerings and now compete with office supply superstores.
"Additionally, Internet retailers of office supplies, most prominently Amazon, have grown quickly and significantly, and compete with office supply superstores," the FTC said.
No one much cares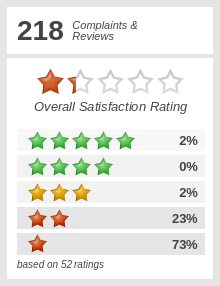 The commission also talked to large customers, who buy things by the ton and found that, as the FTC's statement delicately put it, "there was little concern from contract customers about the proposed merger."
And as the FTC noted, consumers can find just about anything the office supply stores offer online or at other superstores. That doesn't, of course, mean they'll be any happier with the merchandise.
Office furniture is an especially vexing item for many consumers and small businesses. The chairs and desks that sell for a few hundred dollars at places like Office Depot and Walmart tend to be about as durable as a refrigerator carton, a situation the merger won't do much to change.
"I bought a executive chair from Office Depot about a year ago and noticed the armrests were cracking on all the screwholes. It finally fell apart," said Janice of Honolulu in a complaint to ConsumerAffairs. "I called Office Depot and they were willing to sell me a new armrest for $90.00. Forget it. I know how long they would last."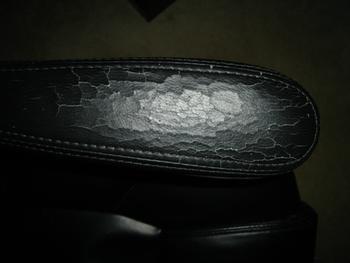 Jenny of Wimauma, Fla. also had a beef about her chair, and provided us with a photo to back up her complaint.
"Purchased an office chair little over a year ago. The arm on one side is totally cracking...along with places on the chair seat," she wrote. Jenny said she contacted Office Depot online and they told her to contact the store where she bought the chair.
She did and, she said, the manager of the Brandon, Fla., store asked if she had purchased an extended warranty on the chair.
"No, I said. With that I was told there is nothing they can do...No refund allow over a purchase made more then 30 days ago. Pretty much out of luck," Jenny said. "I told him that Office Depot displayed this chair and was told it was high quality and that they should stand by the products they sell. He said nothing in response."
Of course, one thing the other superstores may not offer is a rewards plan like the one offered by Home Depot. On the other hand, the rewards plan generates almost as many complaints as flimsy furniture.
"Ever since getting my Worklife Rewards card I have had problems with Office Depot," said Eileen of Palm Habor, Fla. "Someone else had my phone number registered, so they got my rewards according to Office Depot. Office Depot wrote me I would be mailed $16.72, which they later changed to $18.82 also in writing. They contradicted themselves however by stating in writing I did not want to deal with Customer Relations, yet Customer Relations is who wrote me the letters."
---