---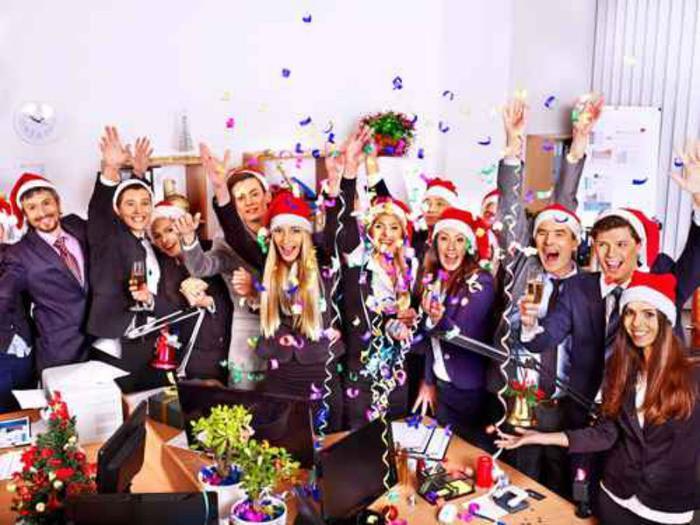 Big companies often have big holiday parties, but in the seven years since the financial crisis, these celebrations have tended to be smaller, more subdued affairs.
Challenger, Gray & Christmas, a firm usually focused on employment issues, decided to peer through the decorations to see how businesses are handling the annual merry-making.
It found just over 80% of the companies it polled plan to have a holiday party this year. Some 13% of the respondents said employees are looking forward to their first holiday party after one or more years of not having one.
So if parties are any gauge, some – not all – companies appear to be doing a little better this year.
Business barometer
"With the notable exception of the oil industry, where falling prices have caused many companies to make significant cutbacks, most industries are enjoying the fruits of a growing economy," said John Challenger, CWO at Challenger, Gray & Christmas.
Most employers view holiday parties as a way to mark the end of the year. If it has been a good year, they want to reward their employees. In fact, it's not uncommon for end-of-the-year bonuses to be handed out at the annual Christmas party.
If it has been a challenging year, many employers view a party as a way to boost morale and promote cohesion amongst employees.
Challenger says a new issue will likely get some consideration in some offices this year.
"It is difficult to say if the recent shooting in San Bernardino, which occurred during a workplace holiday party, will prompt companies to cancel or alter their party plans," he said. "We speculate that most employers will not let fear dictate the decision to move forward with parties. However, we do expect that event, at the very least, to prompt further discussion within the party-planning groups."
Long tradition
Office Christmas parties have a long tradition. In Charles Dickens' "A Christmas Carol," published in 1843, the Ghost of Christmas Past takes Scrooge to the scene of an office Christmas party he attended in his youth.
In the modern era, office parties have been famous for too much alcohol and sexual encounters among co-workers – the two things most likely related. In today's litigious and sensitive times, that can lead to massive headaches for HR to deal with.
Perhaps because of that, along with recent economic events, many employers and employees have just decided to skip it. In the survey, 19% of companies said they would not be having a party this year.
"Holiday parties may be falling out of favor," said Challenger. "Some companies may have cut them during the recession and found that they weren't really missed. Parties can be a morale booster, but they can also be a source of stress for many employees."
---