---
Despite a still anemic economy, U.S. auto sales have been robust month after month. But this month, sales have apparently shifted into overdrive.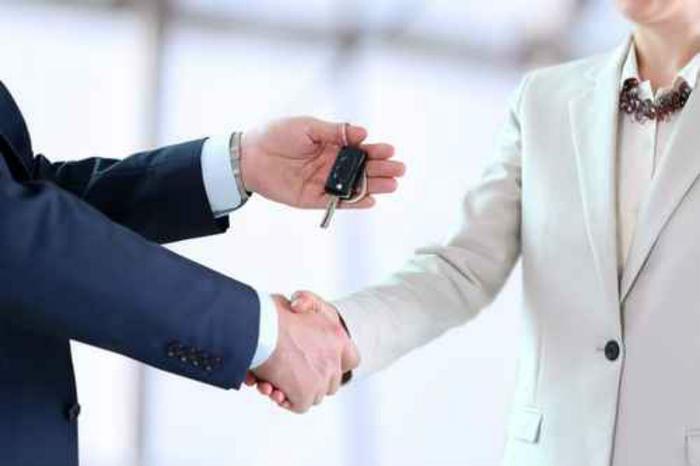 Kelley Blue Book (KBB) says its preliminary numbers suggest October new car sales will be up nearly 12% year-over-year, to a total of 1.43 million units. That would be the the biggest October for sales since 2001.
"Coming off the strongest sales month in a decade in September, sales continue to roll along this month, with double-digit growth expected for the industry in October 2015," said Alec Gutierrez, senior analyst for Kelley Blue Book.
Gutierrez says everything is falling into place for carmakers and dealers. Unemployment is low and approaching 5%. Fuel prices are at six-year lows. Interest rates are near zero.
"This momentum has pushed Kelley Blue Book's forecast to 17.4 million for 2015, a 5.6% year-over-year improvement."
Ford out in front
Preliminary figures suggest Ford is setting the pace in October with a 16.6% increase in new car sales. There are two drivers for Ford this month – the F-150 pick-up and the refresh of the Ford Explorer SUV. Even Volkswagen's self-inflicted troubles haven't dampened overall sales.
"With most brands experiencing growth this month, Volkswagen Group should report fairly even sales totals in the wake of their diesel emissions issue," said Gutierrez. "Audi and Porsche will be driving the sales growth for the manufacturer, as the Volkswagen brand posts negative figures, largely due to the stop-sale of its diesel models, which previously made up nearly 20% of the brand's sales volume."
This month, consumers seem to be flocking to compact SUVs. KBB says that segment is growing at twice the industry's pace.
October should be the third straight month compact SUVs will be the top seller, with expected growth of nearly 40%. KBB says that's partly because five new models have entered the segment in the past year, increasing sales by more than 20,000 units per month.
Where to find a bargain
The sales figures also show where consumers might find a bargain. Because of low fuel prices and the increasing popularity of SUVs and trucks, small and mid-size cars are losing market share in October. Dealers are more likely to offer incentives for these vehicles in the months ahead in order to move them off the lot.
Following Ford, Nissan and Hyundai-Kia are second and third in terms of October sales increases. KBB projects Nissan will increase U.S. sales by 16.4% and Hyundai-Kia by 16.1%. Even troubled VW should manage to move the needle in October, increasing sales 1.8%.
---