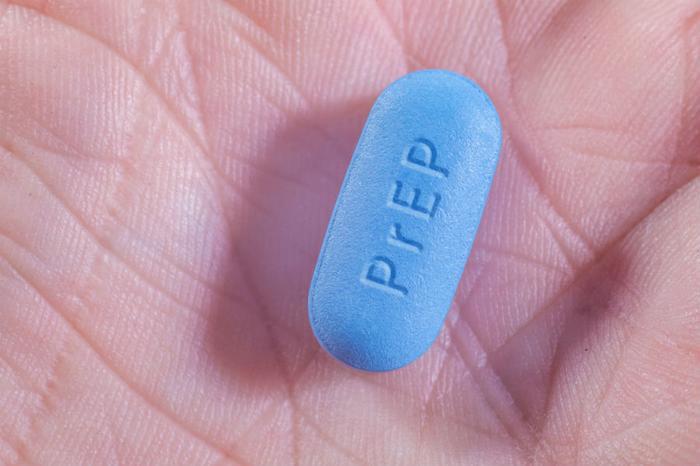 During a congressional hearing on Thursday, Rep. Alexandria Ocasio-Cortez (D - NY) asked Daniel O'Day, the CEO of pharmaceutical company Gilead, why the HIV prevention drug Truvada is so much more expensive here than it is in Australia.  
Here in the U.S., the drug costs over $1,700, whereas in Australia it costs just $8. Ocasio-Cortez suggested the drug is cheaper in Australia because the country has universal healthcare.
"We the people developed this drug," she said. "We paid for this drug, we led and developed all the patents to create PrEP [the commonly known name for Truvada] and then that patent has been privatized, despite the fact that the patent is owned by the public, who refused to enforce it."
"There is no reason this should be $2,000 a month," the congresswoman continued. "People are dying because of it, and there's no enforceable reason for it."
O'Day explained that Truvada "still has patent protection in the United States and in the rest of the world it is generic." He said the drug will be generically available in the U.S. in 2020.
"We have to be sure that Americans get our medicines at a price that allows us to invest in research," O'Day said.
Blaming the system
Ocasio-Cortez noted that Gilead pulled in $3 billion in global revenue from the drug last year. However, she told O'Day that she wasn't trying to "vilify" him; rather, it's the nation's current "system of incentives" that she took issue with.  
"This isn't about you as an individual or who you are or your character. This is about a system of incentives that we have set up. And when it comes to who to blame for this, I don't blame you," she said. "I blame us. I blame this body because every single developed country in the world guarantees health care as a right except us, except the United States, because we can't get it together."
O'Day appeared before the House Oversight Committee because the Centers for Disease Control and Prevention (CDC) funded a significant portion of the research that went into creating Truvada and also owns a patent for PrEP.
In a prepared statement, O'Day denied the claim that the federal agency holds a patent for the drug.
"Every single Gilead employee is proud that we invented Truvada, a medicine that can both treat and prevent HIV," he said. "Our well-supported view is that the U.S. government does not hold valid patents on the use of Truvada for pre-exposure prophylaxis, nor does it hold any patent for Truvada itself."