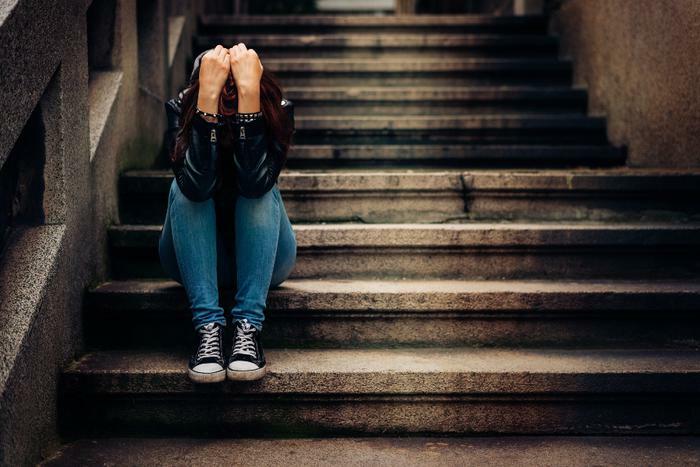 A new study conducted by researchers from Uppsala University explored the relationship between teens' mental health, bullying, and obesity. 
The researchers learned that bullying was a bigger risk factor for teens to develop depression than obesity; however, they did notice differences between teen boys and girls. While girls were more likely to struggle with depression regardless of any outside influences, boys experienced greater mental health struggles when they were also dealing with obesity. 
"The purpose of our study was to investigate the connection between body mass index (BMI) and depressive symptoms, and to take a close look at whether being subjected to bullying affects this relationship over time," said researcher Sofia Kanders. "We also wanted to investigate whether any gender differences existed." 
What factors influence depression?
To determine which factors are most likely to affect teens' mental health, the researchers analyzed responses to the Survey of Adolescent Life in Vastmanland (SALVe) study. This report looked at more than 1,100 survey responses from 2012, 2015, and 2018. In each year, the participants answered questions about their general interests, hobbies, physical and mental health, and height and weight. 
The researchers learned that teen boys and girls had different mental health outcomes. Teen girls were more likely to experience depression-related symptoms than teen boys regardless of any other potentially influential factors, including weight. 
Over the course of the study, the percentage of teen girls with depression symptoms steadily increased; in 2012, 17% of teen girls had depression symptoms, but that number skyrocketed to 34% by 2018. Conversely, the percentage of teen boys that experienced depression symptoms never reached 20% over the entirety of the study. 
Obesity and bullying had a big impact on overall depression rates. Teen boys who had higher BMIs were more likely to experience depressive symptoms than their peers with normal BMIs. Those who were bullied for any reason also had an increased risk of depression-related symptoms at each survey check-in. 
"One key conclusion and take-home message from our study is that bullying can affect mental illness for a long time to come, which therefore makes preventative measures against bullying in schools extremely important," Kanders said.