---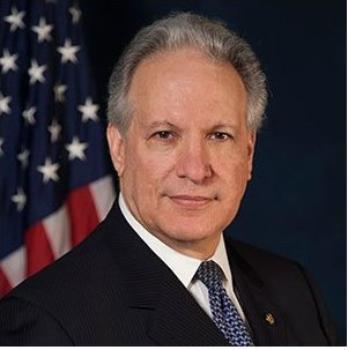 President Obama has nominated a candidateto fill the vacancy at the head of the National Highway Traffic Safety Administration (NHTSA): Dr. Mark R. Rosekind, a psychologist who specializes in the study of human fatigue and its effects on people's ability to perform various intellectual or mechanical tasks.
Rosekind is currently one of five members of the National Transportation Safety Board. Last year, when the NTSB recommended that the blood alcohol standard for drunk driving be cut down to .05 from the current .08, Rosekind was credited with leading the scientific work leading to that recommendation.
However, critics including Mothers Against Drunk Driving have suggested that Rosekind's .05 recommendation is too harsh; even a single glass of wine with dinner could put a small-framed woman over that limit.
Rosekind's nomination for NHTSA head might also face opposition because, for all that human psychology and behavior (especially behind the wheel) remains a significant factor in many car accidents, the NHTSA's focus lately has been on technological issues: for example, overseeing recalls of vehicles with dangerously flawed electronic-ignition or airbag systems.
Critics of NHTSA have charged that the agency hasn't keep pace with technological changes in the vehicles it's supposed to oversee, in which case the agency might arguably be better served by a leader with more technological expertise than Rosekind, with his doctorate in psychology.
Even if the Senate does confirm Rosekind's nomination, this might not happen before it adjourns in December, meaning Rosekind wouldn't take over as head of the NHTSA until sometime in 2015.
---