---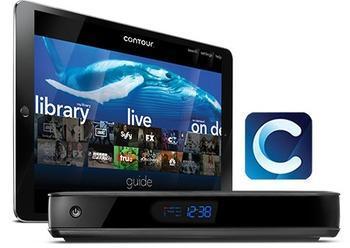 President Obama wants to free you from the tyranny of the cable set-top box, characterizing it as a clunky, outdated, and expensive device that costs consumers millions of dollars.
Obama is calling on the Federal Communications Commission (FCC) to open set-top boxes to competition, allowing consumers to buy their own box and save the $1,000 or more they now spend over four years to lease the cable company's box.
Obama compared it to the days prior to telephone deregulation, when consumers could use only the telephones supplied to them by the telephone company and were not allowed to hook up answering machines, fax machines, or other devices.
Just the beginning ...
In a blog posting, Jason Furman, Chairman of the Council of Economic Advisers, and Jeffrey Zients, Director of the National Economic Council, said the set-top box initiative is just the beginning.
"In many ways, the set-top box is the mascot for a new initiative we're launching today. That box is a stand-in for what happens when you don't have the choice to go elsewhere—for all the parts of our economy where competition could do more," Furman and Zients said. 
"Across our economy, too many consumers are dealing with inferior or overpriced products, too many workers aren't getting the wage increases they deserve, too many entrepreneurs and small businesses are getting squeezed out unfairly by their bigger competitors, and overall we are not seeing the level of innovative growth we would like to see." 
In his executive order today, Obama called for proposals for executive action to promote competition and better protect consumers.  
Private sector
"Our private sector thrives, and innovation is the hallmark of the United States — that's our big comparative advantage with other countries — but it starts to become less effective, and reduces both what consumers get and the kind of innovation we generate, if we get closed systems or if people are gaming the system," Obama said in an interview with Yahoo Finance.
Though not likely to be well-received by the cable industry, Obama's move went over well with device makers and Internet interests. 
"Competition is the key to unlocking the set top box and unleashing innovation," said Chip Pickering, CEO of Incompas, a trade group for Internet companies. "Ending monopoly policy and injecting competition policy is a proven way to create American jobs, new markets and investment. Entrepreneurs are eager and ready to build a better box and apps of the future, and the White House wants to accelerate that process."
"Like the rest of us, President Obama must be tired of having to switch remote controls every time he watches House of Cards or other streaming content. New boxes from new companies will create a competition ecosphere that benefits consumers, innovators and content creators," Pickering said.
"Unlocking the set top box and ending monopoly policy is change consumers and free market conservatives can all believe in." 
The FCC voted in February to consider opening the set-top box market to competition. Obama's action today is likely to spur quicker action on the proposals currently being considered. 
---