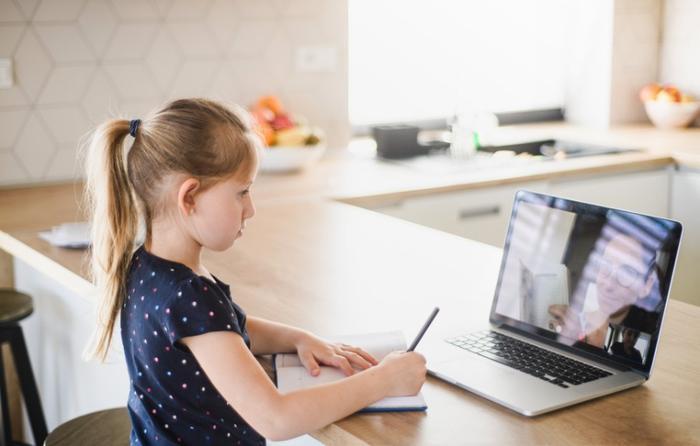 A month after New York City schools banned the use of video conferencing application Zoom, schools in the city will once again be allowed to use the platform for remote learning purposes. 
The NYC Department of Education (DOE) and Zoom announced on Wednesday that schools and students will now have access to a central NYC Department of Education Zoom account with data encryption and storage settings that the district requested Zoom implement for all its users.
"Our new agreement with Zoom will give your children another way to connect with their schools, teachers and school staff. We are excited to be able to have another safe and secure option for school communities to use during this unprecedented time," NYC Department of Education Chancellor Richard A. Carranza wrote in a letter to families, schools, and students.
Previously banned 
Last month, New York City's DOE banned the use of Zoom after receiving "various reports documenting issues that impact the security and privacy of the Zoom platform." The Department advised schools to transition to other platforms for conducting virtual classes, such as Microsoft Teams. 
On the heels of the announcement, Zoom agreed to ramp up its efforts to ensure the privacy and security of its platform, particularly when used by students and teachers. 
Education department officials told Chalkbeat that Zoom has implemented new settings to ensure that only approved participants and guests can join virtual classrooms. This will help prevent occurrences of "Zoombombing," where a hacker disrupts a meeting with racist remarks, aggressive language, pornographic content or even death threats. 
Stepping up security
Zoom CEO Eric Yuan has stated that his company is working hard to increase security measures following an unexpected surge in users in the wake of COVID-19 business closures. 
In a security announcement posted Tuesday, Zoom said it will soon launch several new features to protect "free basic users." Here are the new features that will be activated starting May 9: 
Passwords will be required for all meetings, including new meetings, previously scheduled meetings, and those using PMI

Waiting Rooms for PMI will be turned on by default

Screen sharing privileges will be Host Only by default
"These enhanced protections will help enable our free users to securely meet right out of the box," said Zoom's Edward Lee. 
After Zoom was banned, the department directed teachers to use alternative tools like Microsoft Teams and Google Classroom. However, not all were happy about this move; critics said it disrupted the learning process, as teachers had to figure out a brand-new tool while already under the pressures of shifting to remote education. 
Schools can continue using Google Classroom or Microsoft Teams if they prefer those tools, but some teachers posted on Twitter to say they were happy to be able to use Zoom again.