---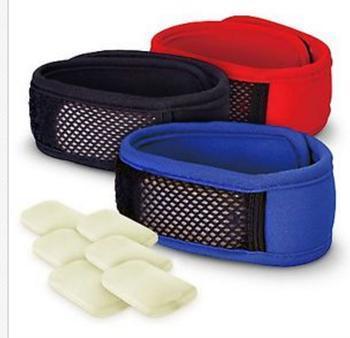 If you're worried about contracting the Zika virus through a mosquito bite, there are legitimate safety measures you can take. There are also lots of bogus products being promoted by unscrupulous marketers, and New York is trying to swat down some of the more outrageous claims.
New York Attorney General Eric T. Schneiderman has sent cease-and-desist letters to seven companies that market ineffective products, demanding that they stop advertising them as "Zika-protective" or "Zika-preventive."
Affected products include:
Wildheart Outdoors Natural Mosquito Repellent Bracelet
MosQUITo Repellent Bracelet Wristband Band
Neor Mosquito Repellent Bracelet
Kenza High Quality Zika Mosquito Repellent Smiley Patch
Mobile Pro Gear ZIKA Shield Mosquito Repellent Bands
STAR Ultrasonic Pest Repeller
iGear iGuard 2.0 Ultrasonic Insect Pest Repellent
"New Yorkers are understandably concerned about Zika virus and looking for ways to protect themselves and their families," Schneiderman said. "Unfortunately, some companies are taking advantage of public concern about Zika to peddle products that simply don't work."
No evidence
The companies have been advertising ultrasonic devices and botanical oil-based products as protecting against Zika even though the products contain no EPA-registered insect repellents with at least one of the five CDC-recommended active ingredients.
The makers of ultrasonic devices claim that they repel mosquitoes by emitting a high-frequency buzz, even though numerous scientific studies have found the devices not only don't repel mosquitoes, they may even attract them.
The makers of botanical oil-based products, including wrist bands, bracelets, patches, and stickers, claim their products contain ingredients that repel mosquitoes. Common botanical ingredients, including oil of geranium, cedar, lemongrass, soy, and citronella are not EPA-registered insect repellents and the New York State Department of Health says they have limited effectiveness in repelling mosquitoes. 
"The only products that provide effective protection from mosquito bites contain DEET, picaridin, oil of lemon eucalyptus, and an insect repellent called IR3535 – all other products are a waste of money and may put you at risk of being bitten," said Health Commissioner Dr. Mary T. Bassett. 
"We continue to remind women who are pregnant or trying to become pregnant to not travel to a Zika-affected area – that includes most of Latin America, the Caribbean, and a neighborhood in Miami, Florida. Because of the risk of sexual transmission, partners of pregnant women should consider staying away from these areas, too."
Zika virus is primarily spread by infected mosquitoes, although it can also be spread by sexual contact or blood contact. Zika virus can cause symptoms including mild fever, rash, joint pain, and conjunctivitis (red eyes). Zika poses a serious threat to women who are pregnant, or trying to become pregnant, because it may cause microcephaly, a serious birth defect that affects brain
---