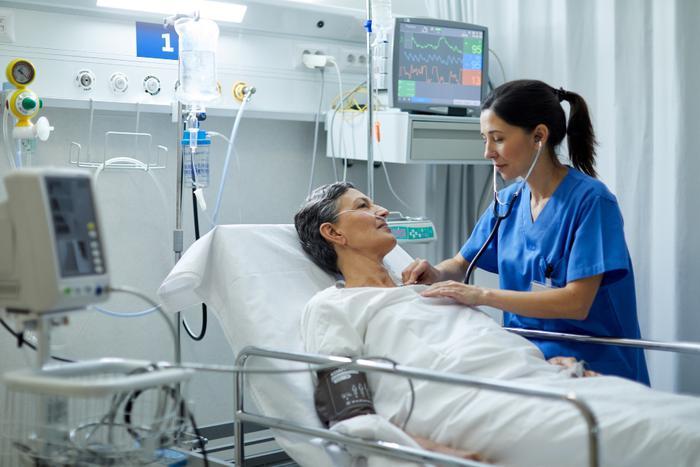 A new study conducted by researchers from the University of Pennsylvania School of Nursing has explored how health outcomes are affected when hospital units are overcommitting their nurses to too many patients. 
According to their findings, improving staffing in hospitals so that nurses can give their full attention to fewer patients can ultimately lead to fewer sepsis-related deaths. 
"This independent scientific study shows that improvement of hospital nurse staffing holds the best promise for significantly reducing deaths from sepsis which often strikes when it is least expected," said researcher Linda H. Aiken, PhD. "Moreover, improving nurse staffing results in cost savings in sepsis care due to shorter hospital stays that can be reinvested in improved nurse staffing." 
Patients and nurses benefit from improvements
For the study, the researchers analyzed data from 116 hospitals across New York State, which included information on more than 52,000 patients who experienced sepsis. 
The biggest takeaway from their work is that nurses across New York State are seeing a wide variety of patients during any given shift. On average, nurses were assigned to roughly six patients per shift; however, in hospitals with severe staffing issues, nurses could be responsible for nearly 11 patients per shift. While there is legislation in the works to better address these discrepancies, there is currently no legal limit to how many patients one nurse can treat, which is where many of these issues arise. 
In an effort to better care for patients with sepsis, states across the nation have implemented what are known as sepsis care bundles. These guidelines were designed for nurses to use to treat patients diagnosed with sepsis and have been an effective method of reducing sepsis-related deaths. In New York specifically, the state has adopted Rory's Regulations, which is a statewide regulation created for early detection and treatment recommendations for septic patients. 
In this study, the researchers found that sepsis care bundles have helped in reducing sepsis-related deaths by five percent. However, their work also revealed that following these guidelines, in addition to improving the glaring staffing issues that affect nurses across the country, would be the best defense against sepsis-related deaths. The study found that each additional patient added to a nurse's rotation can increase the risk of a sepsis-related death by 12 percent. 
"Results show that improving nurse staffing in New York hospitals could substantially reduce deaths from sepsis over and above the benefits of mandated care bundles," said researcher Karen Lasater, PhD. 
While filling nursing positions continues to be a struggle nationwide, the researchers hope that better staffing initiatives can be implemented in hospitals across the country. In doing so, nurses would be able to perform to the best of their abilities, and patients would be getting the care and attention they need.