---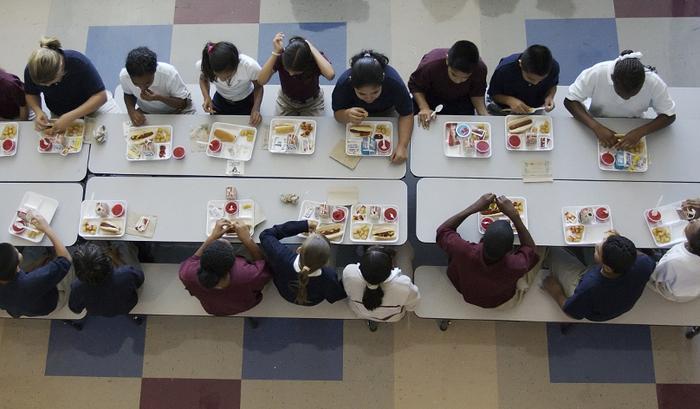 In 2014, U.S. businesses added more jobs than in any year since the '90s. We are seeing gas at less than $2.00 a gallon in some places. No doubt when President Obama gives his State of the Union Address on Tuesday evening, the economy will be a highlight.
But not all of that economic good news trickles down to school children.
More than half of all public school kids qualify for a free lunch according to a study by the Southern Education Foundation. Mississippi has an even bigger problem with 71% of their students qualifying for reduced or free lunch. Of the 5 billion means served to 31 million students during the 2013-2014 school year, 62% were free of charge, 8% were reduced price, and the other 30% were paid.
The figures come from 2013 federal data on kids who qualify for free or reduced lunch based on their family's income.
For a family of four, the poverty level is less than $24,000 a year and 185 percent of that figure is about $44,000. Children from families with incomes over 185% of poverty pay a full price, though their meals are still subsidized to some extent.
The percentage of children qualifying for free or reduced-price meals has been climbing for years. It was 40% in 2000.
The South seems to have the largest population of children in need, although in California, 55% of students qualified for free or reduced-price lunch in 2013.
---