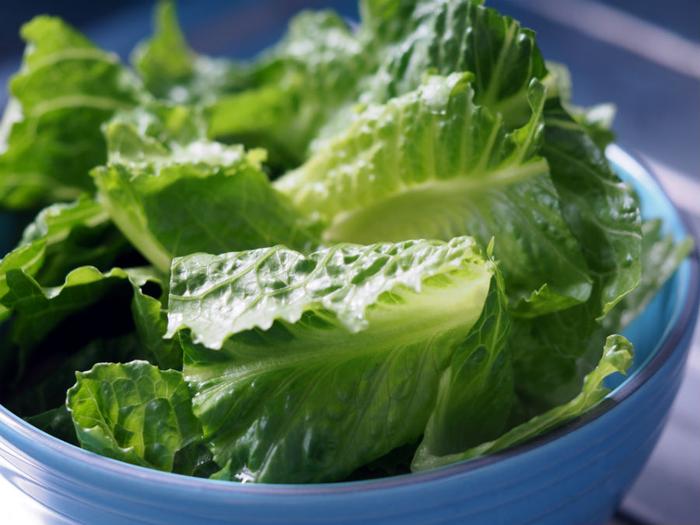 Health officials have reported that the number of cases of E. coli tied to tainted romaine lettuce has grown to 172. Twenty-three new illnesses have been reported, the Centers for Disease Control and Prevention (CDC) said Wednesday.
Although the number of illnesses are mounting, the CDC says the outbreak -- which originated in the Yuma, Arizona region -- is likely nearing its end since the last shipment of romaine lettuce from Yuma left on April 16 and the harvest season there is over.
"It is unlikely that any romaine lettuce from the Yuma growing region is still available in stores or restaurants due to its 21-day shelf life," the CDC said.
"It takes two to three weeks between when a person becomes ill with E. coli and when the illness is reported to CDC," the agency said. "The most recent illnesses reported to CDC started when romaine lettuce from the Yuma growing region was likely still available in stores, restaurants, and in peoples' homes."
Higher hospitalization rate than usual for E. coli
To date, 75 people have been hospitalized and one person has died from the illness; 20 people have suffered a dangerous form of kidney failure as a result of the bacterial infection.
"This is a higher hospitalization rate than usual for E. coli O157:H7 infections, which is usually around 30 percent," the agency said of the outbreak, which began in March.
In April, the CDC warned consumers to toss out any romaine lettuce they may have purchased in stores. The agency later expanded its warning from chopped romaine lettuce to any and all forms of the lettuce. Restaurants were also advised not to serve romaine lettuce.
Consumers are no longer being advised to avoid buying lettuce in connection with the recent outbreak since romaine lettuce grown in Yuma, Ariz. is likely no longer on store shelves.
Symptoms of the illness usually surface "an average of three to four days after swallowing the germ," according to the CDC. Common symptoms include diarrhea, severe stomach cramps, and vomiting. Most people recover within a week, but more severe cases may last longer.
"Talk to your doctor if you have symptoms of an E. coli infection and report your illness to your local health department," the agency said.