---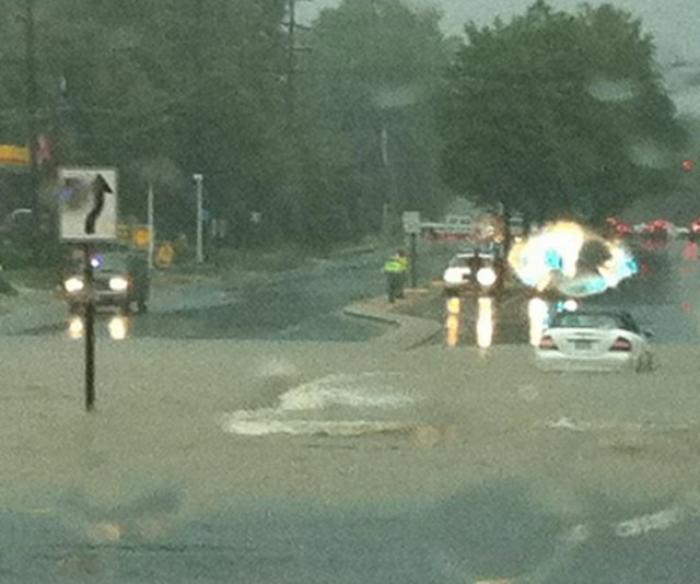 If you've been putting off buying flood insurance, it may be time to stop procrastinating. A new government report warns that many mid-Atlantic and West Coast communities are in for a very damp year.
Thanks to higher sea levels and a strengthening El Niño, the number of "nuisance flooding" days is likely to be 33% to 125% higher than usual, the National Oceanic and Atmospheric Administration (NOAA) warns.
These findings build upon two nuisance flooding reports issued last year led by NOAA scientists William Sweet and John Marra.
"We know that nuisance flooding is happening more often because of rising sea levels, but it is important to recognize that weather and ocean patterns brought on by El Niño can compound this trend," said Sweet. "By using the historic data that NOAA has collected from tide gauges for more than 50 years, we can better understand and anticipate how the weather patterns may affect nuisance flooding in these communities."
The previously published reports show coastal communities in the United States have experienced a rapid growth in the frequency of nuisance tidal flooding, a 300% to 925% increase since the 1960s, and will likely cross inundation tipping points in the coming decades as tides become higher with sea level rise.
In its latest report, NOAA cites Norfolk, Va., Atlantic City, N.J., and San Francisco as facing increases in nuisance flooding days as high as 125% through next April.
The forecast for more nuisance flooding is problematic for these regions as it comes on top of the high nuisance flooding rates they experienced during 2014 and which continue to move upwards as predicted by 1950-2013 trends.
Nuisance flooding causes public inconveniences such as frequent road closures, overwhelmed storm water systems, and compromised infrastructure. The study defines nuisance flooding as a daily rise in water level above minor flooding thresholds set locally by NOAA weather forecasters and emergency managers for coastal areas prone to flooding.
---