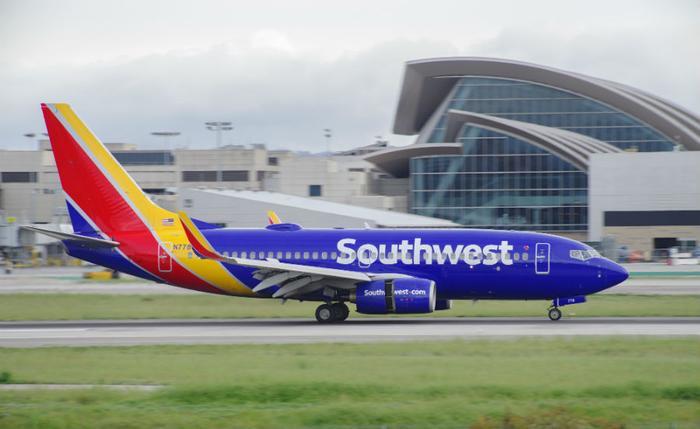 Boeing is dealing with a safety issue that has nothing to do with the grounded 737 MAX aircraft.
The National Transportation Safety Board (NTSB) has recommended that the aircraft manufacturer redesign the engines on 7,000 planes to prevent a repeat of a 2018 fatal accident.
In April 2018, a Southwest Airlines Boeing 737 on a flight from New York to Dallas had to make an emergency landing after one of the engines exploded and metal shrapnel broke one of the windows over the wing of the aircraft.
The passenger sitting next to the window, 43-year old Jennifer Riordan, was nearly sucked from the depressurized cabin and died from her injuries. As a result of its investigation of the accident, the NTSB has issued seven safety recommendations.
Conclusions
The NTSB concluded that a fractured fan blade from a CFM International CFM-56-7B engine, powering a Southwest Airlines Boeing 737-700, led to the engine inlet and fan cowl separating and subsequently damaging the fuselage, resulting in a rapid cabin depressurization.
"This accident demonstrates that a fan blade can fail and release differently than that observed during engine certification testing and accounted for in airframe structural analyses," said NTSB Chairman Robert Sumwalt. "It is important to go beyond routine examination of fan blades; the structural integrity of the engine nacelle components for various airframe and engine combinations needs to be ensured."
Of the seven NTSB recommendations, five were issued to the Federal Aviation Administration (FAA), one was issued to the European Aviation Safety Agency, and one was issued to Southwest Airlines.
Structural integrity of the fan cowl
The recommendations stress the need to ensure the structural integrity of the fan cowl on the Boeing 737 next-generation aircraft. They also call for an assessment of whether other airframe and engine combinations have critical fan blade impact locations.
Of material concern to Boeing, the agency also recommended that Boeing redesign part of the outer covering of the aircraft's engines to prevent it from striking the fuselage if a fan blade breaks free in the future.
The NTSB said all of next-generation Boeing 737 aircraft should be retrofitted with a suitable fix.
The issue has no bearing on the 737 MAX, which remains grounded following two crashes in five months. The 737 NG jets are much more numerous in airline fleets than the 737 MAX. They have also faced other issues, including the formation of cracks on some of the older aircraft.