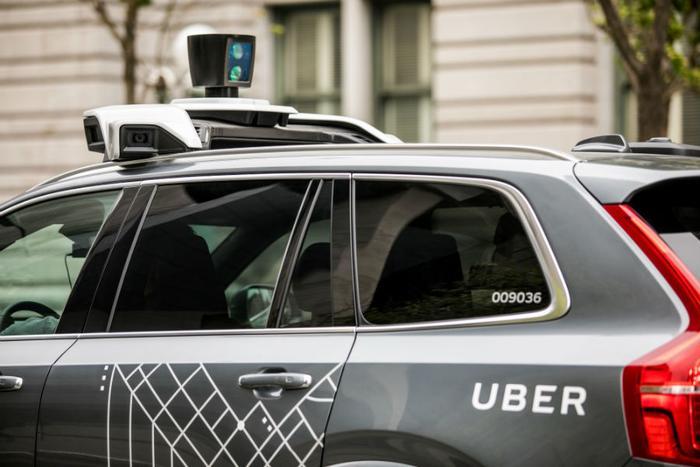 Documents released last week by the National Transportation Safety Board (NTSB) shed more light on the March 2018 fatal accident in Arizona involving a pedestrian and an Uber autonomous vehicle.
The accident occurred at night in Tempe, Ariz., killing 49-year old Elaine Herzberg as she pushed her bicycle across a street. Tempe Police told reporters that the Uber car had a human safety driver inside but was in autonomous mode when it struck the woman walking across the street.
The NTSB cited what it called software flaws in the vehicle that struck and killed Herzberg. The federal agency's documents show the car's software did not recognize Herzberg as a person because she was jaywalking — that is, crossing the street someplace other than a crosswalk. But it's something millions of pedestrians do every day.
Two months after the accident, a technology publication cited two sources at Uber for its report saying pretty much the same thing — that the vehicle's sensors did not recognize the pedestrian as an object that should be avoided.
The emergency braking system wasn't engaged
The NTSB investigation also reportedly showed that the car involved in the accident did not have the emergency braking system engaged and was relying on the safety driver to stop the vehicle. 
The documents say the system failed to alert the driver that the car was in danger of hitting an object in the road. The driver did not react until 1.2 seconds before impact.
According to Reuters, the NTSB will likely use the results of its investigation of the accident to formalize recommendations that could affect the future of self-driving car technology. Specifically, the agency is expected to address how manufacturers and developers handle software issues.
The full board has a meeting set for later this month to establish a probable cause of the 2018 fatal accident — the first involving a self-driving vehicle.
Reuters quotes an Uber spokeswoman as saying the company's self-driving car program has adopted "critical program improvements" with the goal of improving safety. She said the company looks forward to reviewing the NTSB's recommendations.
Uber suspended its test of self-driving cars in Arizona immediately after the accident but resumed testing the following December in Pennsylvania.