---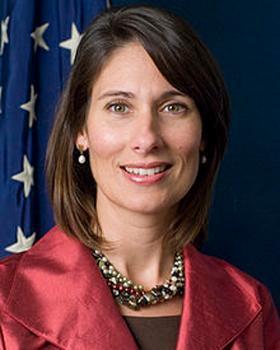 The chairman of the National Transportation Safety Board is quitting to become the president of CEO of the National Safety Council. Deborah Hersman has been a vocal and frequent critic of the automobile industry and has pushed for tougher laws covering drunken driving, driver distraction and other safety issues.
"We have got to dispel the myth of multitasking," Hersman, 43, said in early 2012 of the proliferation of electronic devices and communication services in light vehicles, Automotive News reported. "We are still learning what the human brain can handle. What is the price of our desire to be mobile and connected at the same time?"
She has called for the use of technology, including collision warning systems, to make cars safer and has criticized automakers for loading up cars with complex entertainment, communications and navigation systems.
"Too many people are texting, talking and driving at the same time," Hersman told a Washington hearing in December 2011. "It's time to put a stop to distraction. No call, no text, no update is worth a human life."
The 100-year-old National Safety Council was chartered by Congress to prevent unintentional injury and death. It is headquartered in suburban Chicago.
"Debbie is a recognized leader in safety, with a frontline understanding of the value of protecting human life through thoughtful attention and management of risk," said Jeff Woodbury, chairman of NSC board of directors.
At NTSB, Hersman has been on-scene for more than 20 major transportation accidents, chaired scores of NTSB hearings, forums and events, and testified before Congress.
Hersman was first appointed as a NTSB board member by President Bush in 2004 and was reappointed to two additional five-year terms by President Obama in 2009 and 2013. She was appointed chairman by President Obama in 2009, 2011 and 2013, with unanimous Senate confirmation votes.
---