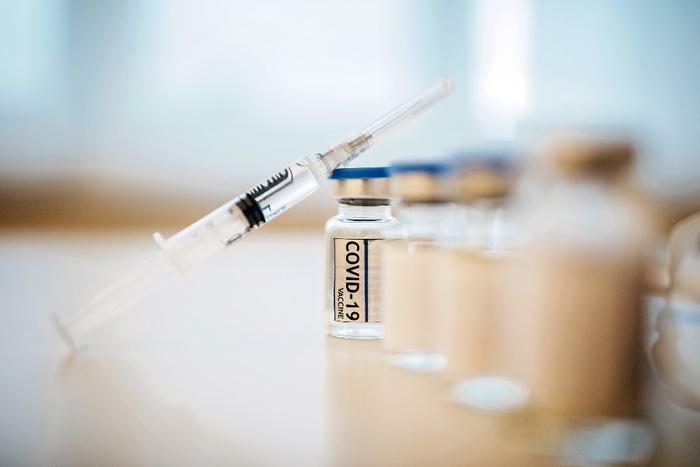 A trial conducted in the U.K. has found that Novavax Inc's COVID-19 vaccine candidate is 96 percent effective in preventing cases of the original version of the virus. 
The company said Thursday that its analysis of more than 15,000 patients in the U.K found zero cases of severe illness or deaths among those who got the vaccine. The overall vaccine efficacy against both the original COVID-19 and the B.1.1.7 strain was slightly lower at 89.7 percent. 
"Importantly, both studies confirmed efficacy against the variant strains," said Novavax CEO Stanley C. Erck, in a statement. 
Novavax also conducted a smaller trial in South Africa and found that in HIV-negative participants, the vaccine was around 55.4 percent effective against the newer, more contagious variant that has been spreading there and in other parts of the world. 
"The complete analysis shows that vaccine-induced protection began 14 days after dose 1 – although increased efficacy was observed seven days after dose 2, the primary endpoint for the study," according to Novavax.
Third trial planned
In late February, Novavax recruited 30,000 participants for a third trial in the United States. The results of the trial are expected this summer. 
"We are very encouraged by the data showing that NVX-CoV2373 not only provided complete protection against the most severe forms of disease, but also dramatically reduced mild and moderate disease across both trials," Erck said. 
"Today marks one year since the WHO officially declared the COVID-19 pandemic, and with this data in hand, we are even more motivated to advance our vaccine as a potential weapon in the fight to end the suffering caused by COVID-19."