---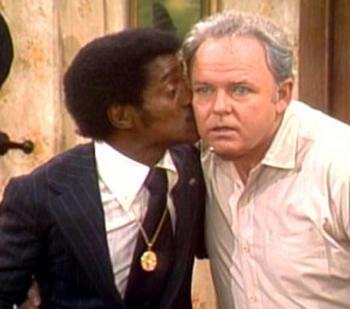 Remember the first time you discovered YouTube and toyed around with it?
If you're like many people, then you probably used the search tool to view everything from the music video you missed -- the one that everyone was talking about -- to that old and rarely shown episode of "All in the Family."
You know, the one where Sammy Davis Jr. guest stared, sat in Archie's beloved chair and kissed him on the cheek just to torture him.
And by the time Hulu rolled around, consumers were pretty much spoiled to the fact that they could view almost anything they wanted at any time, so there was probably no surprise that sites like Hulu and SideReel had thousands of shows people could access and discuss them with other users if they wanted to.
Of course being able to watch shows on mobile devices expanded the online television thing even more and once everybody started socializing through Facebook and Twitter, watching shows would never be the same, to the point where more producers were creating shows solely for the Internet.
Many of these shows caught on and became popular and many of them fell to the digital wayside.
Not enough promotion
One of the main reasons that many online shows never made it past the first few episodes is that show creators didn't have enough confidence to spend the necessary dollars to market and promote.
Many show creators made their episodes, threw them on YouTube and hoped people would find out about them through tweeting and Facebooking, which sometimes worked, but most times didn't.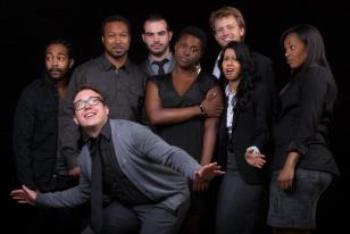 But still, there were a few web series that really caught on like Jerry Seinfeld's "Comedians in Cars Getting Coffee" and the hilarious "The Misadventures of Awkward Black Girl," that many people wish they could go to one site and access, instead of trying to find the best place to watch it.
Somehow the folks at BoomTrain.com sensed this and created a site that only shows web-based series, so people don't have to go scouring the Internet for their favorite shows.
Search for what you want
You can search for the show you want to watch on the site or the company will recommend shows for you based on your Facebook and Twitter activity as well.
Another way the folks at Boomtrain make recommendations for you is by creating a database of high-quality web content that meets a certain standard within the company.
Here's what co-founder Nick Edwards told the site Silicon Valley 411 about Boomtrain's desire to create a database of high quality and creative web content by hand: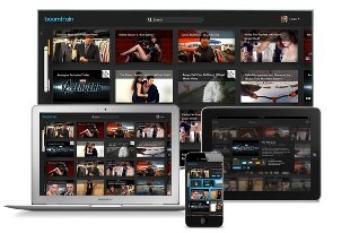 "We have three or four people doing this part-time, we probably could use a lot more people," he said. "We believe curation is vital in this space. Everything in our guide, we have gone through and vetted and approved before we brought it into the platform. We're trying to ensure that every show has achieved the quality bar that we set for Boomtrain. So it's curation combined with algorithmic recommendations."
Along with being able to see what your friends are watching on Boomtrain, you can check out the site's "boom" blog to learn what the best new shows are.
Edwards, who attended Harvard Business School and used to be a consultant for Microsoft, says up until he and his partner created the site, people weren't sure where to go to view the buzzed-about web shows, since it was hard to tell which sites had full episodes instead of clips.
Massive influx
"Our approach is that there's a massive influx of new, really good made-for-web content being created and it's going over the Internet over connected devices through services such as Netflix and Hulu," he said.
"The problem is that it's very fragmented, it's coming from everywhere, literally hundreds of sites are building entire businesses out of this episodic content."
"This is understandable because when a producer broadcasts video over their own sites, they are able to make an order of magnitude more money versus sites like YouTube. But at the same time, there's not yet any place dedicated to watching episodic content, as opposed to one-off videos. That may seem like a small distinction, but it's actually pretty massive."
In addition to the search feature and the show recommendations, users can select shows by genre like fashion and beauty shows, educational shows, dramas, sports or animation.
And the more the company discovers what your viewing preferences are, the more specific it'll make recommendations for you.
"For example, if you decide you want to watch an online news show in a talk format, we can give you a list that shows you the top seven or eight shows that are online now, and give you the option to go deeper to see what else is out there. Once we get a critical mass of lists, we will have a mechanism for exploring list that is even richer," Edwards said.
Boomtrain is still fairly new and so far, the few reviews the site has received are all favorable, which is a good indication.
---