---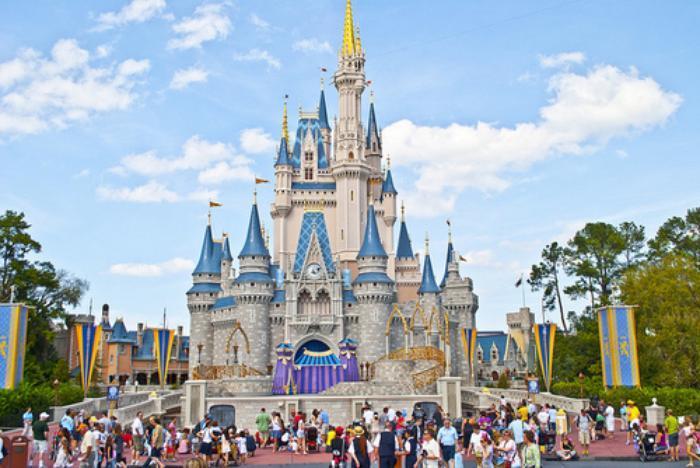 Mickey is acting Goofy since he got his raise. Disney theme parks have hit the $100 mark to be able to stay and play with all your Disney friends.
A one-day ticket to the Walt Disney World Resort's flagship theme park, the Magic Kingdom, now costs $105, up from $99. They just had a $4 increase last year. The price of admission applies to anyone 10 years and older entering the Orlando-area theme park. Younger children, aged 3 to 9, pay $99.
Prices also increased for the other Disney World theme parks -- EPCOT, the Animal Kingdom Park and Hollywood Studios -- to $97 for visitors aged 10 and older, compared to $94 last year.
An adult one-day ticket to Disneyland or Disney California Adventure will rise from $96 to $99. A one-day park hopper add-on will increase from $54 to $56.
Tickets for children ages 3 to 9 will climb from $90 to $93. A price for a Premium annual pass with parking and no blackout dates will go up 11 percent, from $699 to $779.
Cutting corners
It's not easy for a family to afford a vacation like this. There are some ways to cut corners though when visiting.
The best route is to avoid single park tickets altogether and buy a "Park Hopper" instead. A "Park Hopper" allows you to hop from one Disney park to another in a single day, and it's only an additional $50 per person
Decide where you are going to stay -- at one of the Disney hotels or off-site.
Disney hotels are crazy expensive and just because you can get a wakeup call from Mickey or Snow White you need to think if that is really worth it. On the other hand having to pay for parking at $15 a shot and lug a stroller around can also be enough to wear you out before you get there.
Food at a theme park is overpriced. Pack a lunch and agree with your kids that they can buy one treat. You can easily save $100 a day by bringing your own food and drinks. You can get lockers if you don't want to carry around your items -- or swing a backpack over your shoulder and save the extra walking to go back to the locker.
Everyone wants a souvenir but if your kids are young enough that you can get by with it, buy them ahead at Walmart -- they are so much cheaper and what a surprise you can give them when you get back to the room and Donald Duck is in your suitcase.
Buy things on sale at the Disney Store ahead of time and have them sent directly to your hotel. Imagine the surprise when it comes right to your door. Yes this requires planning but you will save money and make your kids happy and what is the goal
There are several free apps that you can download to keep track of the wait times for rides. If you stay at a Disney Hotel you can get into the park an hour early. That hour goes crazy fast (and note there are big lines at the hotel too so don't leave your room at the last second or you might miss part of your hour.)
Would you like to have this site at your fingertips while you're at Disneyland? Accessing MouseSavers.com on a smartphone (iPhone, Android, Windows Phone, Blackberry, etc.) makes it convenient to look up tips and tricks, check on dining discounts, see what events are happening during your stay, and lots more.
Although this costs nothing remember to have fun.
---