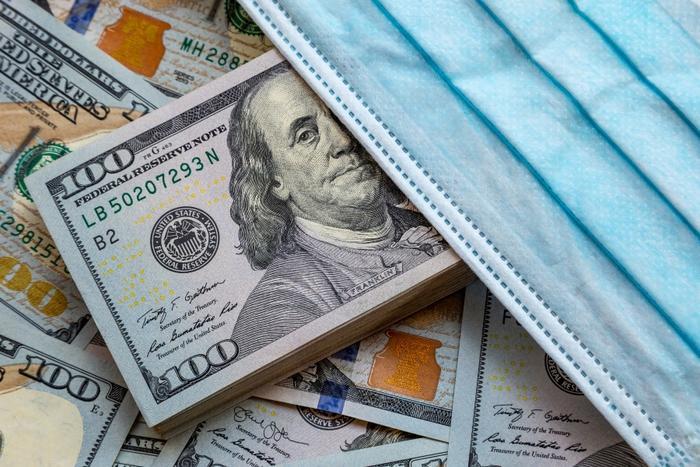 A significant amount of the government's $2.2 trillion coronavirus relief package remains unspent amid the COVID-19 crisis, and companies and cities have continued to wait for the disbursement of unspent bailout funds, according to the Washington Post.
This week, President Trump told restaurant executives at the White House that he was open to giving businesses more flexibility in how they use taxpayer funds, with the ultimate goal of delaying rehiring workers as quickly as initially required. 
The Congressional Oversight Commission released a report on Monday which found that the Treasury Department had not spent much of a $500 billion fund it created through the CARES Act in March to help businesses and local governments. 
In Tuesday's hearing, senators are expected to bring up the fact that the Treasury Department has spent little from the fund, even though many businesses have asked for immediate help from Treasury Secretary Steven Mnuchin and Federal Reserve Chair Jerome H. Powell.
"If it doesn't get out in a timely fashion, it's not going to achieve the goal behind its creation," said Sen. Patrick J. Toomey (R-Pa.).
Not much money dispersed
Powell plans to say on Tuesday that the U.S. is in the midst of an economic crisis "worse than any recession since World War II" and that the Fed's "bold steps" have helped ensure American families and businesses can borrow cheaply so they don't go bankrupt before the economy can safely reopen.
Powell also said Tuesday that the Fed will disclose amounts borrowed and interest rates levied under programs to provide credit for large corporations, state and local governments, and medium-sized businesses. In prepared remarks, Powell said he and other officials "recognize that the need for transparency is heightened when we are called upon to use our emergency powers." 
The $500 billion Treasury fund includes $46 billion to make loans and loan guarantees to the airline industry, which has significantly impacted by the pandemic. 
"The Treasury has not disbursed any of the $46 billion it can use to provide loans and loan guarantees to the airline industry and businesses critical to maintaining national security," the report said.
Mnuchin and Powell are set to testify on Tuesday before the Senate Banking Committee to discuss the matter.