There'll be a bit more oil in the next Olay product you buy. Procter & Gamble has settled a suit brought by California prosecutors who said the company was using deceptively large packaging.
Riverside County District Attorney Mike Hestrin said P&G was violating California's "slack fill" law.
"Slack fill is the use of oversized packaging to make the product seem larger than it actually is. After being advised of the allegations, P&G launched a review of its products and has committed to changing the packaging of its entire Olay product line," Hestrin said in a prepared statement.
Besides changing the packaging, P&G will also pay a civil penalty of $850,000. Yolo, Fresno and Shasta counties joined Riverside County in the suit.
""There was never any intention to misrepresent the size of our products," P&G spokesman Bryan McCleary said.
The Olay line includes facial moistuerizers and other cosmetic creams. The more expensive products in the line tend to come in larger containers than the cheaper ones, even though both containers often have the same amount of product.
Not just Olay
But while the Olay suit has been settled there may be a residue of ill will among consumers of other P&G products.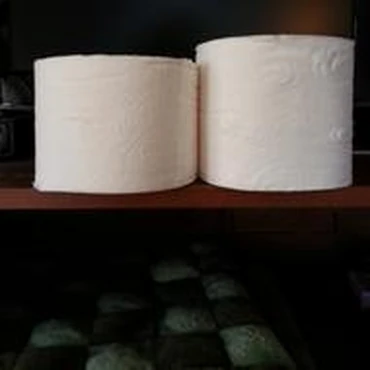 For example, Donna of Blaine, Minnesota, thinks P&G is being a little oily about its Charmin toilet tissue.
"Sometimes 'stealth downsizing' is not easily visible to consumers, but see photo attached re: my latest purchase of Charmin Ultra Strong," Donna said in a recent ConsumerAffairs review.
"Granted, P&G did not stoop to the larger core roll for less product like some of their competitors -- no, they just cut the whole roll by an inch and called it a "roll fit" guaranty. Really!?!"