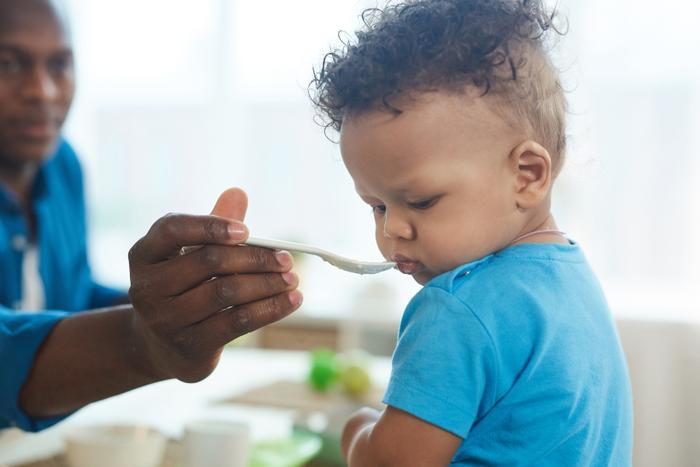 Though many studies emphasize the need for variety when it comes to introducing new foods to picky eaters, a new study found that for some kids, being a picky eater could be more than just a phase. 
Researchers from Michigan Medicine found that kids who aren't adventurous eaters could stay that way beyond childhood. However, parents shouldn't worry about how their kids' eating choices affect their health, as even the pickiest eaters fell into a healthy weight range. 
"Picky eating is common during childhood and parents often hear that their children will eventually 'grow out of it,'" said researcher Dr. Megan Pesch. "But that's not always the case." 
Developing eating habits
To understand how kids develop their eating preferences, the researchers followed over 300 pairs of mothers and their children for four years. The children were four when the study began, and for each year the study took place, the mothers reported on both their own attitudes around food and their children's typical eating habits. 
The study revealed that picky eating was established by the time kids entered elementary school. Those who were picky by the time they entered kindergarten didn't grow out of those habits. 
The researchers also learned that parents could have an impact on their children's palates. Picky eating was more common among kids whose parents tried to keep them away from certain foods. 
"We found that children who were pickier had mothers who reported more restriction of unhealthy foods and sweets," said Dr. Pesch. "These mothers of picky eaters may be trying to shape their child's preferences for more palatable and selective diets to be more healthful. But it may not always have the desired effect." 
Less controlling may be best
As for how these eating choices could affect their health, the researchers learned that picky eaters were less likely to develop obesity and typically had lower body mass indices (BMIs) than those who had more varied appetites. 
Though the researchers believe more work needs to be done in this area, they hope that parents continue to experiment with their young ones' food preferences. 
"We still want parents to encourage varied diets at young ages, but our study suggests that they can take a less controlling approach," Dr. Pesch said. "We need more research to better understand how children's limited food choices impact healthy weight gain and growth long term."