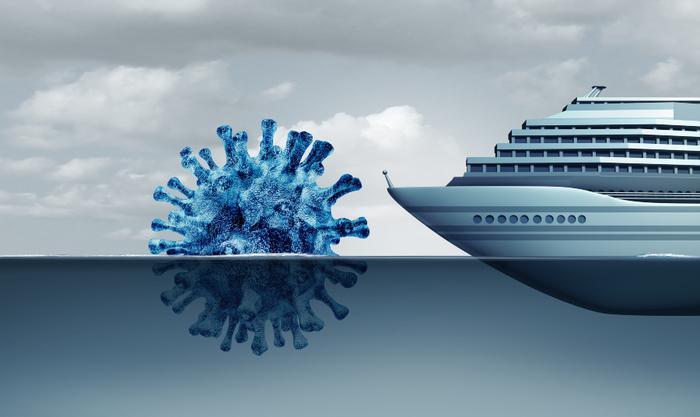 Just days after the Centers for Disease Control and Prevention (CDC) extended its no-sail order for U.S. cruise ships through October 31, Norwegian Cruise Line has decided to play it safe by keeping its ships docked until December 1.
All Norwegian-branded cruise ships -- Norwegian Cruise Line, Oceania Cruises, and Regent Seven Seas Cruise -- will suspend cruising until that date.
Guests who are currently booked on cancelled voyages on any of those lines are asked to contact their travel advisor or the cruise line for more information.
Not taking any chances
Being on a cruise ship in the middle of the ocean is one of the worst places anyone can be when a contagious disease has broken out. The confined spaces make it difficult to avoid contact with germs and other infected people. Even more concerning is that a third of all cruisers are age 60 or older, the demographic most susceptible to severe negative effects of coronavirus.
In late September, Norwegian -- in partnership with Royal Caribbean Group -- established the Healthy Sail Panel to take a long look at how the cruise industry can see its way forward in response to COVID-19. The Panel is headed by former Secretary of Health and Human Services, Michael Leavitt, and Dr. Scott Gottlieb, the former Commissioner of the U.S. Food & Drug Administration.
The Panel left no pandemic stone unturned in its recommendations, detailing 74 best practices to protect the public health and safety of guests. The Panel discussed everything from sanitation and ventilation to the benefits of face masks onboard a cruise ship. 
"This Panel undertook an ambitious, cross-disciplinary, public health examination to develop standards and guidelines that create the highest level of safety in the complex environment of a cruise ship," Gov. Leavitt said regarding the Healthy Sail Panel.
"We studied the industry's experiences combating the pandemic – and we then incorporated the many lessons learned and advances made by medicine and science over the past six months. The Panel's recommendations are grounded in the best scientific and medical information available and are intended to meaningfully mitigate public health risks to those who sail."