---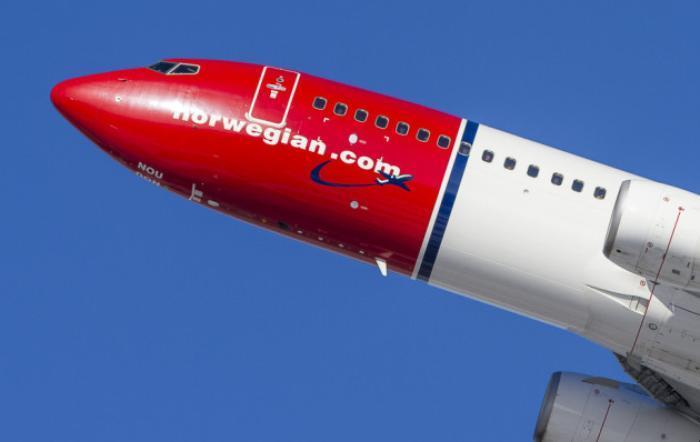 A price war could be about to break out in trans-Atlantic airline fares. Cut-rate carrier Norwegian Air Shuttle plans to launch $255 flights to the U.S. from Europe this week -- less than half the lowest fares charged by established carriers, assuming major carriers aren't successful in their attempt to block the flights.
The first flight is scheduled to leave London's Gatwick Airport and arrive in Los Angeles this Wednesday, with a Gatwick-New York flight on Thursday and Gatwick-Fort Lauderdale on Friday.
Entrenched carriers are none too pleased with the prospect and have been trying to block Norwegian's plans for months. Last week, former Transportation Secretary Ray LaHood said the federal government should deny Norwegian a permit pending further studies.
"We should not rush approval of the new business model until the consequences for international competition and the impact on airlines, their workers, and consumers are fully understood," LaHood, who now represents corporate clients for the lobbying firm DLA Piper, said in an op-ed published by The Hill, a Washington news site.
Sparring mouthpieces
LaHood raised questions about Norwegian's decision to base itself in Ireland and use contract workers from a Singapore company. He suggested the tactics subvert the "level playing field" provisons of the Open Skies agreement that is intended to encourage competition.
But former Deputy Assistant Secretary of State John Byerly, who is advising Norwegian, said "former Secretary LaHood's call for further examination and delay in DOT's consideration of Norwegian's application is surprising."
In a press release, Byerly said, "after hundreds of pages of legal filings in the DOT docket, formal discussions in the US-EU Open Skies Agreement Joint Committee, and the over four months that DOT has had to weigh the regulatory record, there simply are no 'unanswered questions.'"
Norwegian -- Europe's third-largest discount carrier -- has operated flights between Scandanavia and New York for the past year, carrying more than 200,000 passengers, the airline said.
There was little notice of those flights but the discount flights between Gatwick and the gateway cities of New York, Los Angeles and Fort Lauderdale are seen by established carriers as a threat to their most profitable routes.
---