---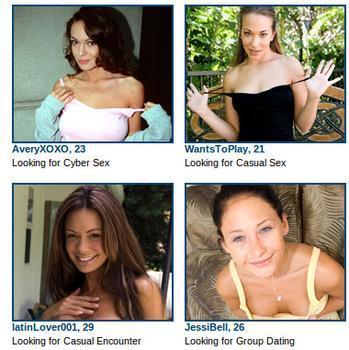 One of the nastiest facts of Internet life is this: once you put your name, image or writings out there, you can't really control what happens to them next. There's countless horror stories of people who (for example) set up a perfectly innocuous profile someplace, then found their photo, name and other details appearing in advertisements or profiles with companies they never even knew existed.
We heard just such a story this week, from Anna S. in Minnesota.
I have a plentyoffish.com profile, which is a nonsexual dating website. I was bored one day and decided to Google the screen name I use on my profile for plentyoffish.com. I had noticed that a website appeared as citysex.com had my same user name, location, picture, age and etc listed there. I've made every attempt to contact them and have gotten nowhere. I feel embarrassment and guilt knowing someone my friends, family, or anyone that googles my user name is shown citysex.com. I'm extremely depressed knowing that millions of people I don't know are seeing my picture and information, thinking I want to meet for sex.
Uh-oh. We visited Citysex.com, which promises to help us "Find your perfect match & GET LAID TONIGHT!" It also claims that the small, obscure and downright boring suburban town where we live is populated by an implausibly high number of young-adult supermodel clones, all looking to have either a "discreet affair," a "kinky relationship" or "group sex." With us. Tonight. Because, despite looking like supermodels, these people supposedly can't find a date without the assistance of a skeevy-looking sex site.
Our plan was to find the Citysex.com "Contact us" feature, then write to ask them how somebody like Anna could take down a fake profile. What we discovered is that Citysex.com is based in Cyprus. Its "privacy policy" basically boils down to "Once you register with us, we can do pretty much whatever we want with your profile." But what about people who never registered with them in the first place?
The closest we could find was this:
"OPT-OUT" - REVOCATION OF CONSENT PROCEDURE

The Site also offers all Members and Users a procedure for 'Opting-Out' if the Member or User subsequently chooses to revoke or withdraw any consent to receive Offers by sending an e-mail from the email address you wish to opt out to "cs@citysex.com" clearly stating the email address in the body of the email and that the Member or User has revoked or withdrawn consent to receive any future Offers from Site to such email address.
This doesn't bode well for Anna. Suppose, for example, we decided to use our email address to set up a fake Citysex profile for you, and then you learn of this and try taking your fake profile down — if we're reading this Citysex agreement correctly, there's nothing you can do because your fake profile will only go away if the takedown request is sent from our email address.
Not too encouraging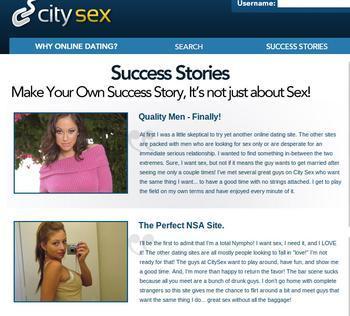 Hoping to be proven wrong, we did send a message to that Citysex email address, giving them Anna's details and asking how she can get "her" profile taken down; we also gave this information to Anna herself. But, frankly, we'll be very surprised if anything comes of it — especially in light of what we found when we did an online search for "Citysex.com" and "scam."
Scambook.com has been collecting Citysex complaints since February 2012. Most of the complaints involved unapproved credit card charges – "I signed up for one month membership, they charged me for three" or "they advertised 'free to join' … then came an unauthorized charge on my credit card." But men also complained that the women in the profiles were fake: "none of the girls are real, they are paid models. As soon as I ask one I was chatting with I found out real quick she doesn't know anything about the town I live in, population 200. I ask her to meet me at the diner and she said which one. We don't have one just a single red light..she finally slipped and said she lived in LA."
Citysex also came up on a Yahoo answers board; a man posted a question about a scammy come-on he received, allegedly from a beautiful woman sending "friend" requests to random men on Facebook. Two weeks before our search, someone else reported getting similarly scammy Facebook requests: "I actually have this [girl] trying to do this. Same site and is wanting me to go to a redirecting site just to get to CitySex. I kept asking what the name of the site was and she was playing dumb."
Citysex.com also came up on the Dating Judge website (which is not safe to click on at work or around children, due to some sexually explicit images); Datingjudge.com apparently judges sex-and-dating sites for their trustworthiness, and tagged Citysex.com in many of its scam-alert postings. Citysex.com also got a "Trust Score" of zero percent on Scamadviser.com (which lists it as a US-based site, rather than Cypriot), and multiple people at PissedConsumer.com warn that "City sex is a scam."
So if you are a man looking to meet a sexy woman, we can definitely tell you you'll meet no such women through Citysex.com. But if you're a woman horrified to learn that Citysex is using your name and image to reel in gullible men — unfortunately, we have no idea what you can do, other than perhaps showing your friends and family this article, should any of them be foolish enough to think you actually posted a come-hither profile on Citysex.com.
---