---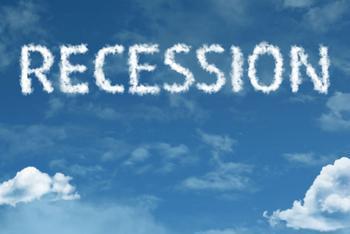 Since the beginning of the year, the financial community has been in a funk. One bank, analyst, economist, and major Wall Street player after another has worried out loud about a recession.
These worries are being expressed as the stock market has churned along near recent highs, employment has been rising, and workers' wages have begun to increase.
One of the latest to warn of a coming recession is hedge fund manager John H. Burbank III, of Passport Capital.
Yahoo Finance quotes Burbank in an investment letter as saying he believes that within the next year the world will experience a major Chinese currency devaluation and a U.S. recession.
U.S. election is a wild card
"It is for certain in seven months we will see a U.S. election whose outcome may provoke or have discounted one or both," Burbank wrote. "China will enter their liquidity crisis with likely the largest amount of non-performing debt in the world; the U.S. will enter its recession with the smallest rate reduction potential in history. For both it will be a normal ending after decades of extending their booms with the first quarter's flip-flops possibly being their final policy moves."
Investment bankers have also been wearing grim expressions lately. JP Morgan is predicting even lower bond rates on the belief that the economy is running out of gas. The New York Post reports that 2016 has so far been one of the most pessimistic on Wall Street since the 2008 financial crisis.
"We've had crises in the past. What's different about this is there's not a crisis and we still feel pessimistic," Paul Mortimer-Lee, chief economist at BNP Paribas, told The Post. "If something nasty comes around the corner, we're in trouble."
Disappearing shoppers
Then there are the nation's retailers, who have turned in disappointing earnings over the last couple of weeks. Both Kohl's and Macy's reported a drop in same store sales as consumers disappeared from sight.
If consumers are earning more and have a better chance of being employed, why aren't they spending? While some see that as a sign the economy is slowing, others see it as a sign the economy is shifting. Amazon.com, it turns out, is doing quite well. So are Home Depot and Lowes.
Where, then, is all the recession worry coming from? Perhaps it is coming from those segments that are losing business in the new environment. After all, when your sales go down and your costs go up, it's a recession for you.
The question, of course, is will it become a recession for everyone else? A growing number of people think so.
---