---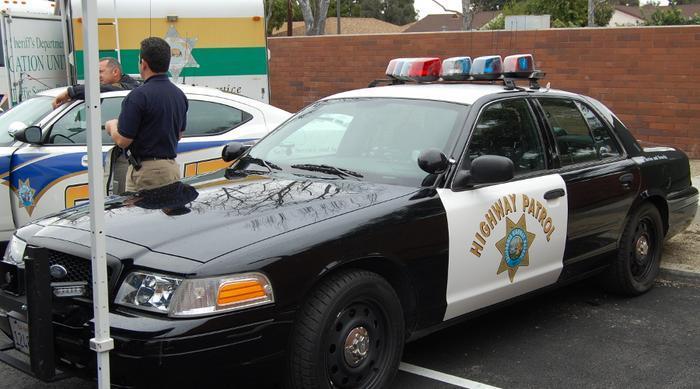 Here's another reason why you should always put a strong password on your smartphone and any other computer devices: Last autumn, former California Highway Patrolman Sean Harrington resigned his position and faced felony charges over allegations that he and his colleagues stole personal (and often explicit) photos off the phones of people they'd arrested.
Fans of former officer Harrington will be relieved to learn that he won't be spending any time in jail, however. Last November, shortly after his initial arrest, Harrington pleaded not guilty to the various charges he faced. This week, however, he accepted a plea deal wherein he pleaded no contest to two felony charges of unauthorized access to a computer and copying computer data.
Harrington had faced up to three years and eight months in prison if found guilty, but as a result of his plea, he'll instead receive three years' probation and a 180-day suspended jail sentence. He also must speak at a "community violence solutions class" to talk about what he did, presumably in a disapproving tone of voice, and is barred from future work as a police officer.
Harrington was first arrested last October, after a young woman whom he'd arrested on suspicion of DUI complained that, while she was in jail and her phone in Harrington's possession, some of her personal photos had been forwarded from her phone to a phone number which turned out to be Harrington's.
Not explicit enough
The Contra Costa Times reported that, according to court documents, Harrington told investigators he and his fellow officers Robert Hazelwood and Dion Simmons had been collecting and trading such images for years, and that police viewed it as a "game." The Contra Costa district attorney obtained a search warrant for the officers' phones and discovered that the three would frequently exchange photos, rate them based on attractiveness, and even complain if the stolen photos weren't explicit enough:
-- Aug. 7, 2014, exchange after Harrington said he took two photos of a DUI suspect in a bikini from the 19-year-old's phone while she received X-rays following a car accident. He forwarded the images to a CHP colleague:
CHP officer Sean Harrington -- 2:46 p.m. -- "Taken from the phone of my 10-15x while she's in X-rays. Enjoy buddy!!!"
CHP officer Robert Hazelwood -- 2:48 a.m. -- "No f---ing nudes?"
Harrington -- 2:49 a.m. -- "Nope. Gotta work with what's there"
According to prosecutors, Harrington admitted to stealing photos from more women than the two who stepped forward to complain. The DUI charges against those two women have since been dropped.
Robert Hazelwood and Dion Simmons, the police officers who received the stolen photos from Harrington, are not facing any criminal charges over the matter.
Of course, it is illegal in most states (not just California) for police to go through people's phones unless they first obtain a search warrant — but if you could trust everybody to obey the law, we wouldn't need police officers in the first place, let alone need to worry about the corrupt ones.
---