---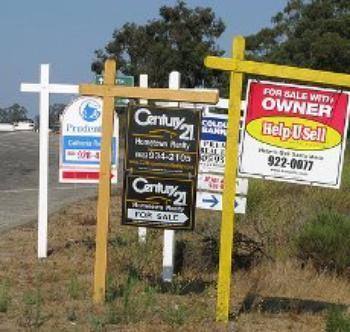 One of the major factors helping the housing market recover last year was the relatively low number of homes for sale. It was simple supply and demand. Demand may not have been very strong but supply was very weak.
That created competition among buyers and gave sellers added leverage in their negotiations. In an increasing number of sales, multiple buyers bid up the sale price of the property.
Even if they wanted to sell their homes, homeowners who are underwater are unable to, since they owe more than they could get for their homes. So those homes remain off the market.
Fewer foreclosures
In something of a surprise, there were fewer than expected foreclosures hitting the market last year as banks were slow to deal with delinquent loans and take possession of homes. A new report from data analytics firm CoreLogic suggests that isn't about to change anytime soon.
As of October 2012, CoreLogic found the "shadow inventory" of homes had fallen to 2.3 million units, a 12.3 percent drop from the previous October. "Shadow" inventory is made up of homes that are not currently for sale but could be soon. They are mostly homes in which the owners are in danger of default or foreclosure.
CoreLogic said it arrives at that number by calculating the number of properties that are seriously delinquent, in foreclosure and held as real estate owned (REO) by mortgage servicers but not currently listed on multiple listing services (MLSs).
Transition rates of "delinquency to foreclosure" and "foreclosure to REO" are used to identify the currently distressed unlisted properties most likely to become REO properties. Properties that are not yet delinquent but may become delinquent in the future are not included in the estimate of the current shadow inventory. Shadow inventory is typically not included in the official reporting measurements of unsold inventory.
Improving health
The numbers seem to suggest a healthier housing market.
"The size of the shadow inventory continues to shrink from peak levels in terms of numbers of units and the dollars they represent," said Anand Nallathambi, president and CEO of CoreLogic. "We expect a gradual and progressive contraction in the shadow inventory in 2013 as investors continue to snap up foreclosed and REO properties and the broader recovery in housing market fundamentals takes hold."
Almost half of the properties in the shadow are delinquent and not yet foreclosed. That's significant because, given the long foreclosure timelines in many states, the current shadow inventory stock represents little immediate threat to a significant swing in housing market supply.
That means a long-feared wave of foreclosures coming onto the market, depressing prices, isn't likely to happen in 2013. CoreLogic believes investor demand will help to absorb the already foreclosed and REO properties in the shadow inventory in 2013.
What does it mean for sellers? If you plan to sell your home this year, you probably won't face much new competition. Some markets might even become more of a "seller's market."
What about buyers? If you have considered a home purchase and can qualify for a mortgage, 2013 might not be a bad time to make a purchase. While the inventory will likely remain in its present range much of the year, interest rates remain low, for now. It might not be a bad time to take advantage of them.
---