---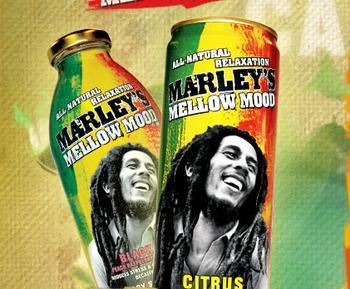 Don't let Chris Christie find out about this. Students at Satz Middle School in Holmdel, N.J., became ill after drinking relaxation drinks named after reggae icon Bob Marley, even though the labels on the drinks say they are not intended for children.
"It was like a zombiefest," one student said, according to Fox 5 News. Some students spit up and threw up. Others said they were drowsy and lethargic after drinking it. The students were not hospitalized.
The Asbury Park Press said the school district's food supplier, Chartwells School Dining Services, has removed not only the rest of the Marley Mellow Mood drinks but also the manager in charge of food services at Satz and nearby Holmdel High School.
"We sincerely regret that this product was sold and that students had an adverse reaction to it," a statement issued by the company said. "Chartwells takes great pride and care in partnering with our school communities to provide the best school dining experience possible and we take this situation very seriously."
Less stress
Marley's Mellow Mood drinks, which come in several flavors, contain ingredients such as valerian root, lemon balm, passion flower, hops and chamomile. They're said to promote relaxation and reduce stress.
However, the drink's nutrition facts label cautions that the drinks may cause drowsiness and are not intended for children.
The drink company's website says the drinks are made from "100% natural, calming botanicals."
"Marley's Mellow Mood helps move my family's mission forward with the principles of our father's belief in that calm breeds peace, respect and love," says Cedella Marley, Bob Marley's daughter.
Marley, who died in 1981, is perhaps the most revered reggae musician ever. He brought Jamaican music and the Rastafari movement to worldwide audiences during his career.
---