---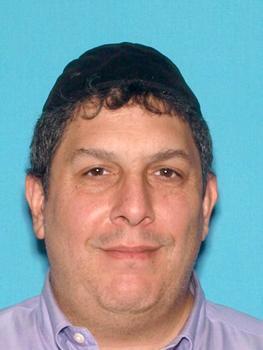 Did you ever wonder why you can sometimes find such low prices on sites like eBay and Amazon? Well, it's because of people like Abraham Baruchov, 49, of Clifton, N.J.
Baruchov was sentenced to prison today by a Bergen County judge after pleading guilty to a second-degree charge of receiving stolen property. He admitted selling stolen Keurig and Cuisinart coffee makers and other items online after buying them from the thieves who had stolen them from a major retailer.
In pleading guilty, Baruchov said he knew that some of the items had been stolen through the fraudulent use of stolen credit card information. A state investigation revealed that, in fact, all of the items were purchased online with stolen credit card information, then sold to Baruchov who in turn resold them online.
Hidden black market
"Baruchov took advantage of the anonymity afforded by consumer-to-consumer websites to sell a quarter of a million dollars in stolen appliances in just over a year," said Acting Attorney General John J. Hoffman. "We're working hard to expose this hidden black market activity on the Internet and bring perpetrators like Baruchov to justice."
Baruchov was ordered to pay restitution of $275,000 to the major retailer from which the products were stolen. The state previously seized approximately $223,000 in cash and bank accounts from Baruchov that he has forfeited.
"If you encounter someone selling brand new products on the Internet at well below market prices, that should raise a red flag," said Director Elie Honig of the Division of Criminal Justice. "We urge consumers to contact us confidentially if they suspect criminal activity on the Internet, so we can investigate. We want to keep e-commerce safe and secure for consumers and retailers alike."
Baruchov was arrested by detectives of the Division of Criminal Justice on Feb. 17, 2014 on charges including receiving stolen property, fencing and money laundering.
---