---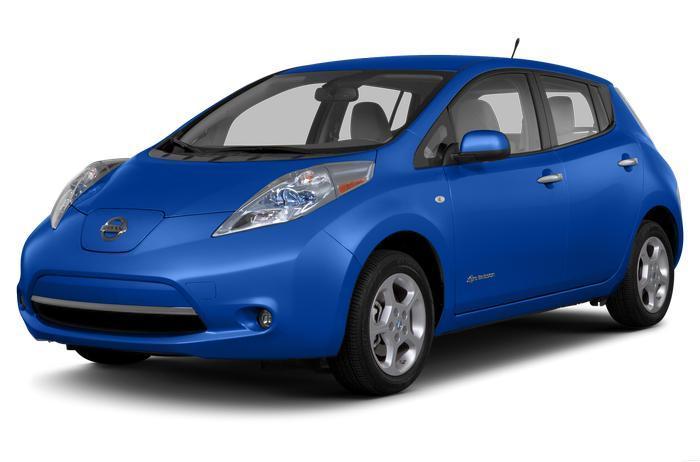 The all-electric Leaf has just been one headache after another for Nissan. First, everybody laughed at the idea. Then nobody bought the cars. Now Nissan can't make them fast enough.
"We're going to be short on inventory all through the summer," Erik Gottfried, director of electric vehicle sales for Nissan, says he has been telling dealers, according to Automotive News. "It will be late fall before we can produce enough to satisfy everybody."
Nissan says it is now selling more than 2,000 Leafs a month, quadruple its volume of a year ago. It's ramping up production at its Smyrna, Tenn., plant as fast as it can.
One big -- and largely unexpected change -- is that the car is selling in parts of the country far from its expected demand centers of San Francisco, Seattle and other environmentally-conscious markets.
Gotfried says dealers in places like Dallas, St. Louis and Atlanta are now asking for the cars, saying that consumers have been coming into their showrooms asking for them.
Tipping point
Why the sudden demand? Well, gas prices are rising again and many consumers are starting to realize that they can do their daily commute and maybe work in a quick stop at the supermarket on a single charge. The dread "range anxiety" is starting to fade, in other words.
After all, some of these cities -- St. Louis, for example -- are a lot more compact than Los Angeles or Seattle. Where a Los Angeleno may think nothing of driving 40 miles to work, most St. Louisans probably drive half that far, or less. And the fear of an unexpected errand is less ominous in the East and Midwest.
After all, it's one thing to make an unexpected trip from Santa Ana to Santa Clarita (65 miles or so) and quite another to work in a quick jaunt from St. Louis to University City, Mo. (10 miles).
It doesn't hurt that Nissan came out with a cheaper model. The new, more basic trim line cut the price by about $6,000 to $29,750, including shipping. Subtract a $7,500 federal tax credit and throw away your Exxon credit card and, well, it adds up.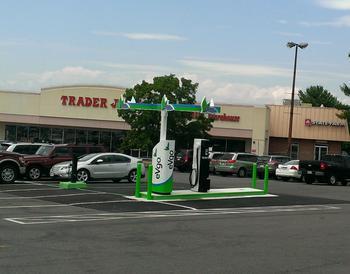 It also helps that charging stations are becoming more common. Nissan is installing more than 100 public quick chargers at dealerships. They can get a Leaf charged from depleted to 80 percent in about 30 minutes, the company says.
Public chargers are also popping up around the country at airports, government buildings and random shopping and office centers.
Add all this together and you may just have a tipping point -- the place in time when a novel idea that has been embraced by radicals or early adopters bursts out into general acceptance. We've seen it happen most recently with gay marriage. Maybe electric vehicles are next?
---