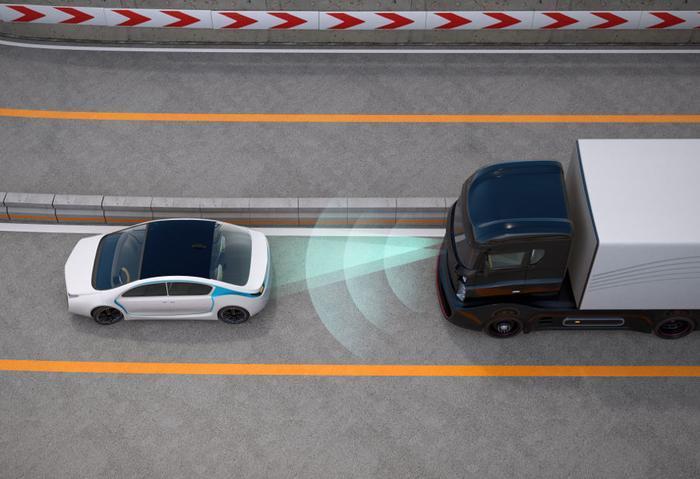 Car commercials often show advanced safety features without pointing out that they are only available on top-of-the-line trim levels, at added cost. Buy a base model and you don't get it.
But now Nissan has announced it will make automatic emergency braking (AEB) standard on a projected one million vehicles sold in the United States for model year 2018. AEB uses radar to hit the brakes when it senses an obstruction that could cause a collision. It's an accident avoidance system that likely has saved a number of distracted drivers from an accident.
Starting with 2018 models, the system will be standard on Rogue/Rogue Sport, Altima, Murano, LEAF, Pathfinder, Maxima and Sentra, except those with manual transmission, and all NISMO versions.
'Big step forward'
"Making auto braking standard is a big step forward in safety," Kelley Blue Book analyst Jack Nerad said in an email to ConsumerAffairs. "Officials from the National Highway Traffic Safety Administration have grown increasingly dismayed at the lack of consumer interest in purchasing optional safety equipment, despite its proven ability to save lives. By making this system standard on so many vehicles, Nissan is providing added safety across a broad swath of its product line."
Nissan is making the feature standard four years before federal regulations go into effect, requiring it on all new vehicles.
Honda, meanwhile, is accelerating plans to put self-driving cars on the street, that will automatically brake, but also obviously do lot more. Automotive News reports the carmaker has outlined its plans to develop autonomous cars with level 4 capability that can drive on city streets by 2025. Left unsaid, of course, is that these vehicles will be very expensive and the self-driving technology will not be included on base models.
Still, technology is slowly making its way into the least expensive vehicles, making them safer.
In a 2013 study, the National Highway Traffic Safety Administration (NHTSA) found that one-third of all police-reported crashes involve a rear-end collision. Nissan contends the NHTSA data show that systems such as AEB can help reduce injury insurance claims by as much as 35%.