---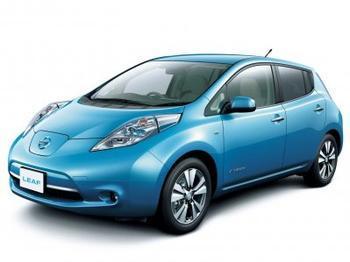 Nissan Leaf owners could find themselves on the hot seat, according to a security researcher who says the electric car's heating and cooling system could be taken over by hackers using a simple app.
Australian researcher Troy Hunt says that using the NissanConnect app could allow hackers to turn on the air conditioning or heating system on Nissan Leafs, Tom's Hardware reports.
While this isn't exactly life-threatening, it could be used to run down the car's batteries, leaving the driver stranded. It could also be used to track a car's daily movements, information that could be used for all kinds of nefarious purposes.
What's perhaps most distressing about the apparent security flaw is that Hunt contacted Nissan a month ago and alerted the company to the issue but has received no response and sees no sign the company has taken any action.
Security researchers often go public with such findings if companies drag their feet. Their concern is that if they have found a vulnerability, others who aren't so well-intentioned have as well.
With automakers rushing to produce self-driving cars, it's a bit worrisome that they may not feel a sense of urgency about closing software loopholes that could endanger motorists, security researchers say.
---