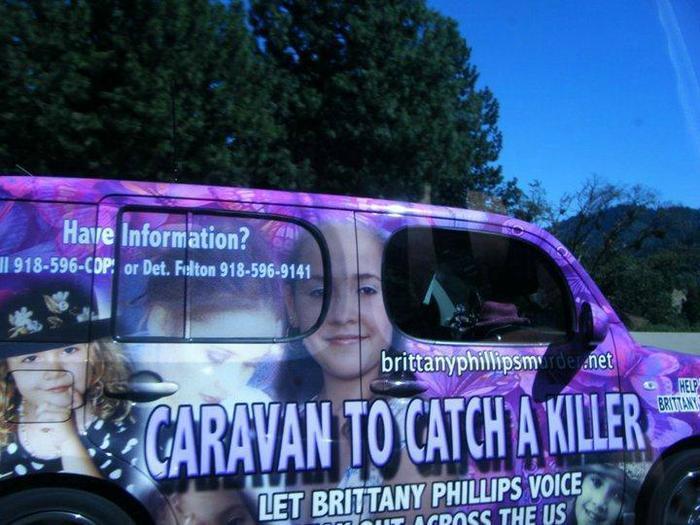 Dr. Maggie Zingman has been seeking justice for nearly a decade, but now her pursuit may be derailed by something as seemingly mundane as car trouble.
In late September of 2004, Zingman's daughter, 18-year-old Brittany Phillips, was murdered in Tulsa by an unknown assailant. Since then, her mother has found a unique way to seek the public's help in tracking down the killer.
Brittany, a student at Tulsa Community College, was raped and strangled in her second-floor Tulsa apartment. Her body was found three days later and she was buried on her 19th birthday. Police have DNA samples that they believe were left by the killer but have no active suspects whose DNA matches the sample, according to local news reports.
Zingman is a psychologist in Chandler, Okla., a small town located between Tulsa and Oklahoma City whose official motto is "The Best-Kept Secret in Central Oklahoma." She has spent years travelling the country on one-woman "caravans," driving first a Toyota RAV4 and, since 2011, a Nissan Cube, both covered in a vinyl "wrap" featuring pictures of her daughter and a description of the killer's profile.
"It was [inspired by] the frustration of at first just standing on a corner… passing out fliers, and then trying to have stuff on my car that would get people talking," Zingman said.  "[The wrap] just draws people in." Since beginning the project in 2007 with the Toyota, Zingman says she's traveled 67,000 miles to 46 states and talked to more than 100 reporters.
Cube issues
Recently, however, Zingman said her Cube has had mechanical issues that may ground it long-term and short-circuit her campaign.
A few weeks ago, "it started making a rattling noise," Zingman said. She brought it to her mechanics, who initially thought that the problem was with the transmission, which she had already replaced once. She has since discovered that the car needs a catalytic converter and may have other issues. Zingman's car troubles have forced her to postpone what was to be her 12th and final caravan.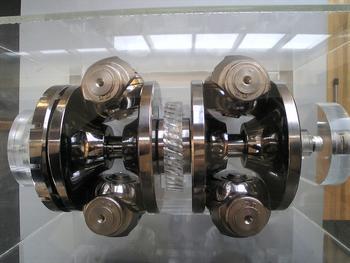 "It just seems like [Cubes] have so many problems," Zingman said. "It's been more than a year [since the last caravan] and it just kills me when I can't get out there."
According to Zingman, when she initially brought her Cube in to her mechanics, "they had never seen any," but since then, three more have been brought in. "I don't know if [Cubes] are starting to get to the age where they're doing it more," Zingman said.  "Not a lot of people own this car. You still don't see it a lot here in Oklahoma."
But it's not just in Oklahoma that Cubes are getting to be a familiar sight in repair shops, according to Internet postings reviewed by ConsumerAffairs. Many of the posted gripes deal with the little car's continuously variable transmission, or CVT -- a shiftless transmission that is supposed to provide better fuel economy than the traditional transmission that has a fixed number of gears.  
"So here I am again a year letter getting yet another transmission. And my Cube was second in line to the other Cube getting a new transmission," said a poster called Shanoree of Killeen, Texas, on CarComplaints.com.
"Needed a new transmission within a year," said eal802 of New Haven, Vt. "They covered it under warranty but the dealership I have to use that I bought it from is horrible."
No response from Nissan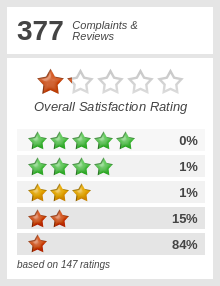 Over at JustAnswer.com, transmission specialist Glenn Bradley replied to questions about the Cube CTV with the observation that while standard transmissions have been around for 100 years, the CTV is still new technology.
"My experience with CVT's is that they have a high failure rate and are yet to be proven as reliable as regular automatic transmissions which were designed in the early 1900's," he said, adding that Nissan has not been very forthcoming with information about the problems.
"Nissan are very closed on the subject and because of this the dealers are mostly just saying that in 2011 the transmissions have been updated," Bradley said.
Adding to the deafening silence, Nissan representatives did not respond to multiple telephone requests from ConsumerAffairs seeking comment on this story. 
Bradley, meanwhile, cautioned readers not to put too much faith in the replacement trannies. 
"It's hard to know how long the 'updated' transmission will last as they are still too new to be proven," he said. "One thing to keep in mind is that the upgraded CVT warranty of 10 years/200,000km applies from the date of purchase of the car when new, the warranty on the new transmission does not re-start from the date it's installed.
Caravan sidelined

Zingman's issues with her Cube may have farther-reaching implications for her as well. "These additional problems also make me unsure if I can take the job I was offered… it is better pay but it is 2 1/2 hours from my home. I might have to commute 240 miles round trip, 5 days a week," Zingman said in an e-mail. "I cannot afford to let this car die. But I am unsure if I can afford to drive it that many days that far."
Zingman says she has made contact with a Nissan representative to talk about the transmission issues. If the discussion isn't fruitful, Zingman says she "tends to sometimes go up the ladder, which I may do, depending on my conversation with her."
Zingman said that the fate of her car, and thus her caravan campaign, remains uncertain. "Although I still dream that I could do caravans year round, telling her story, I accept the toughness of being able to raise funds to do it full-time," she said in an e-mail. "After the last 4 weeks, I am just praying I can do one more before the car dies."