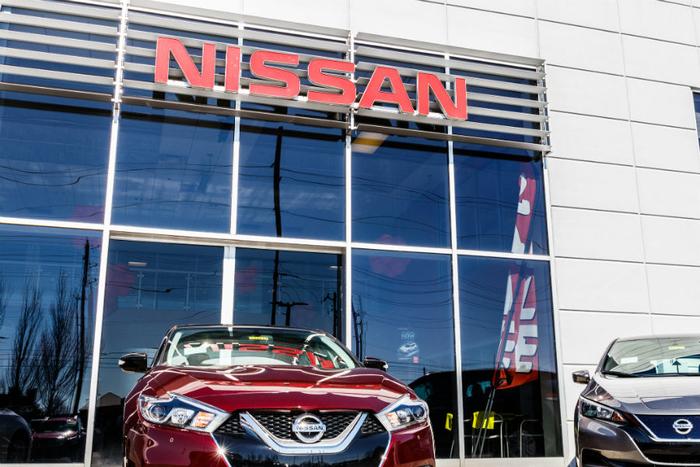 Nissan Motor Co. has admitted to falsifying auto-emissions and fuel-economy data, in what is now a second compliance scandal for the company.
Based on reports from staff members at four Japanese plants, emissions and fuel-economy data was altered on 913 cars that were tested as far back as 2013, and over a dozen vehicle models in the Japanese market were affected. Following an internal review, Nissan also found the calibration of testing equipment to be faulty. Between bad testing and falsified data, Nissan believes over 1,000 cars were affected.
The problems came to light during company-wide compliance checks that were instated following issues of "misconduct" in vehicle inspections last year. Nissan said staff members were altering the data in an effort to meet rigorous internal standards.
"Nissan understands and regrets the concern and inconvenience caused to stakeholders as a result of its [inspection process] issues last year," the company said in a statement. "Proactive initiatives to prevent recurrence of such issues have led to the discovery of this misconduct, for which the company is regretful."
Moving forward
In the company's statement, Nissan said an investigation into the falsifications is already underway, and it has retained the leading Japanese law firm Nishimura & Asahi to carry out the efforts.
The company also reported that all affected models still met Japanese auto standards, except the Nissan GT-R, a two-door sports car. Additionally, Nissan denied releasing false data on fuel economy.
"The Nissan-type vehicle approval average measurement values guarantee the catalog specifications for exhaust emissions," the company said in a statement. "Similarly, Nissan has also re-verified log data to confirm that all models subject to sampling tests guarantee the Nissan catalog specifications for fuel economy, meaning there are no errors within the fuel economy figures disclosed by Nissan."
Last year's scandal
Just last year, Nissan was involved in another major scandal when the company reported unauthorized employees were performing parts of final inspections on vehicles. This included confirming that the lights and brake lights work, and then falsely stamping inspection documents with an authorized inspector's seal, which is the equivalent of a signature in Japan. In that case, Nissan recalled over one million vehicles in the country.
At the time of the incident, Nissan performed an internal investigation and the report found that management set unrealistic targets that led factory workers to cut corners -- and ultimately hide the evidence -- to meet those targets.
Despite recent concerns, Nissan says it is committed to safety compliance and is working to make things right.
"As a companywide exercise, Nissan will continue to carry out comprehensive checks of frameworks, organizations, and processes related to regulatory compliance," the company said in a statement. "Strict adherence to compliance is a top priority for Nissan's management, and if issues are discovered, appropriate measures will be taken. Nissan is committed to promoting and enforcing compliance and awareness thereof in all operational areas."