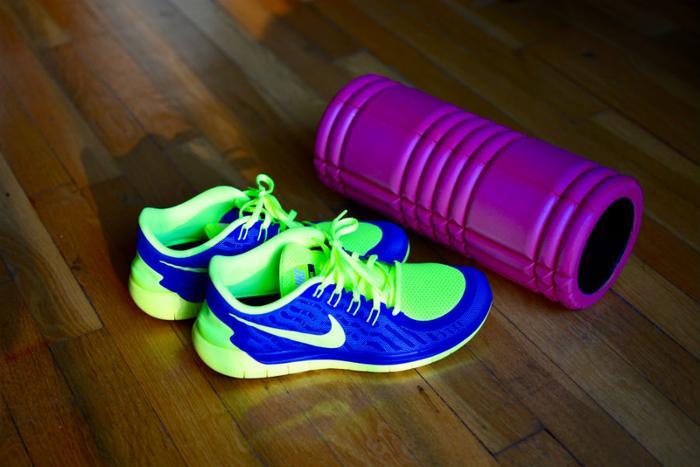 Nike launched a subscription service for kids called Nike Adventure Club on Monday. The service aims to give parents an alternative means of navigating the "deceptively complex" experience of shoe-shopping for kids.  
Subscribers can order kids' sneakers in sizes 4C to 7Y (which is for kids between the ages of roughly 2 to 10) on a monthly, bimonthly or quarterly basis. Nike has set its monthly fees at $20, $30 and $50, respectively. Given that the average kids shoe retails for $60, the subscription service can result in savings of between $10 to $50 per pair, depending on which shoes are chosen.
Nike says subscribers can choose from more than 100 different sneaker styles, "ranging across the spectrum of performance and sportswear."
Easy returns
Nike says the service's return process is also intended to promote maximum convenience and efficiency. 
"If you like the shoe, you can keep the pair. If you're ready to replace it, send it back and Adventure Club will send the next pair of your choosing. Nike Adventure Club will either donate or recycle the returned sneaker," the retailer said. 
Parents can modify the number of deliveries they want to receive, or pause the plan as needed.  
In addition to shoes, each box includes stickers and a guide for games and activities. An additional gift, such as a drawstring backpack, is also included. A fridge magnet featuring a sizing chart will also be thrown in to help parents choose the best shoe size for their child, Reuters reported.
"We see Nike Adventure Club sits as having a unique place within Nike, and not just for it being the first sneaker club for kids," Dave Cobban, VP of Nike Adventure Club said in a press release. "It provides a wide range of options for kids, while at the same time, it removes a friction point for parents who are shopping on their behalf."