---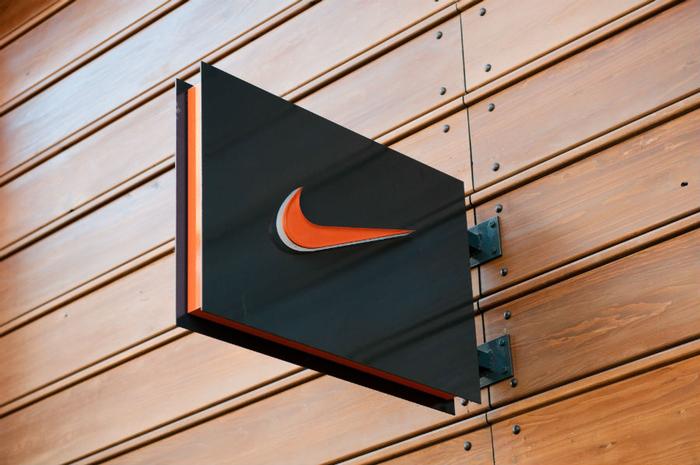 If the goal of an advertising campaign is to get people talking about it, Nike's new "Just Do It" campaign featuring Colin Kaepernick is a success.
Kaepernick, the former quarterback for the San Francisco 49ers, is featured in the ad that bears the tagline, "Believe in something. Even if it means sacrificing everything."
In the 2016 season, the last year of his contract, Kaepernick set off a storm of controversy when he began kneeling during the playing of the national anthem. At the time, he explained his move as a protest over police brutality against African Americans.
No other NFL team offered Kaepernick a contract for the 2017 season and the former quarterback is suing the NFL, accusing team owners of collusion to keep him unemployed. In the meantime, dozens of other NFL players have adopted Kaepernick's practice of kneeling during the national anthem.
'Worthwhile risk'
Enter Nike. For it's 30th anniversary "Just Do It" campaign, the shoe and sportswear company chose the highly polarizing athlete to be the face of the company. Adweek calls the decision a "worthwhile risk," noting that Kaepernick is admired as much as he is not.
Reaction to the ad has been split along these same lines with much of the conversation playing out on Twitter. Some angry consumers have posted videos of themselves setting fire to their Nike shoes. But there were also consumers who love the ad.
"Colin Kaepernick is an inspirational man," one poster wrote. "He stood up for something important and sacrificed a lot for that. To the people burning their Nike stuff. Nice job disguising your racism as patriotism."
But there are plenty of people who see a bit of cynicism in Nike's choice. Actor James Woods weighed in on Twitter, suggesting the provocative ad campaign is all about money.
"I venture to say the corporate honchos don't care anymore about black Americans than they do the children in their Asian sweatshops," Woods wrote.
Risk for Nike
But the early evidence suggests Nike is risking quite a bit. Nike stock plunged in Tuesday's trading on Wall Street, losing an estimated $4 billion in market cap.
Then there's the company's lucrative sponsorship contract with the NFL. It has chosen as its spokesman the very man who is suing the league. It might seem counterintuitive, but marketing pros say Nike is after something larger.
"We've all seen big corporations try to latch onto movements in a phony way but this feels wholly authentic to Nike," Michelle Lee, editor-in-chief at Allure, told Adweek. "They're a huge global voice in sports, and a statement from them has the power to influence culture at a time when so many others are trying to play both sides."
Thanks
Keep an eye on your inbox, the lastest consumer news is on it's way!
Unsubscribe easily whenever you want
---